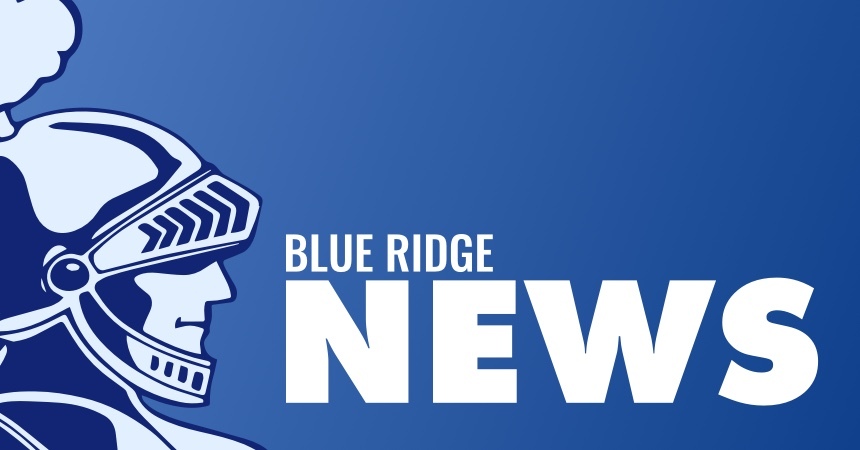 4/12 daily HS student announcements
Jill Hardesty
Thursday, April 12 2018
HIGH SCHOOL ANNOUNCEMENTS
for Thursday, April 12th
Happy National Library Week! Celebrate in the library all week with a scavenger hunt in the library. Stop by for clues and instructions. All participants can earn library fine forgiveness for participation. Today, enjoy making and designing creations set out in the library. Then, stop by on Friday for a Breakout Lock Box challenge during lunch.
There is a meeting for current FFA Officers TODAY during lunch in the Ag Room.
For FFA members wanting to do the Livestock Judging contest- there is a mock contest TODAY at 3:30 in the Ag Room to determine the team. If you cannot make it you need to complete the Mock Contest before the end of school tomorrow during lunch or a study hall. See Ms. Meisner for more information.
Seniors: Yearbook is still needing pics from some people. Remember the last day to accept pictures for the yearbook and slideshow is FRIDAY!
Students participating in the Read for a Lifetime program need to let the librarians know which FOUR books they have ready by FRIDAY.
It's $5 Student night at the UBU Plays on stage in the old gym on Friday night! Death, destruction, chaos, murder, mayhem, and assassination plots by the handful. The Ubu Plays by the BRHS Thespian Troupe is Friday, April 13 and Saturday, April 14 at 7:00pm onstage.
Color Guard members have a meeting at 12:30 during lunch on Monday April 16th. If your form has not been turned in it must be in by then. See Ms. Meisner if you need a new one.
FFA members wanting to go to the Illinois State FFA Convention this summer needs to get an application from Ms. Meisner in the Ag Room. If you are receiving an award you still need to get an application.
Discount tickets from Ducky's in Champaign of $50 off your rental Prom Tux is available in the office. First come, first served!
Tux Rental Coupons for $40 off available from Prom Reps: Dylan McGehee, Dane Houser, Jarett Lagle, and Brian Voyles. Menswearhouse also accepts other store coupons. Prom and Post Prom Tickets will go on sale Monday during lunch in the commons. They will be sold from April 16-27. Tickets will not be sold at the door. If you are not here during lunch, see Mrs. Lagle to buy your tickets.
Prom T-Shirt forms are available in the office or Mrs. Lagle's room. Cost is $10 each. Checks can be written out to Class of 2019. Orders are due by Thursday, April 19th.
The non-student forms for PROM are now available in the HS office.
YMCA Lifeguarding classes are being formed in Clinton. If you are interested, please find the information in the office.
Congratulations to the FFA Novice Parliamentary Procedure Team. Last night the team took first place overall at the District 4 Novice Parliamentary Procedure Contest and will advance to the State Level in June. Also Jaton Shaffer was 5th overall last night in Varsity Prepared Speaking!! Team members are Gracie Myers-Nichols who was 2nd place Chairman, Sydnee Evans who was 2nd place Secretary, Corissa Godbee, Jaton Shaffer who was 3rd place floor member, Daisy Miller, and Wyatt Summers. Way to go!
There will be a summer volleyball meeting in the new gym at >span class="aqj">12:30 during lunch. This is mandatory for those interested in summer volleyball camp and schedule.
High School Volleyball camp forms can be found in the office. Please return to coach Miles by May 18th. High School camp will be Monday June 11th though Thurs. June 14th from 8:30am-11:30am.
Girls Basketball Summer Camp forms are in the office to pick up. Girls Basketball Camp is June 4th – 8th. Times are 12:30pm – 2:30pm. Forms are due May 21st in the HS office.
Today the Girls Track team competes at Tri-Valley beginning at 4:00, the Baseball team plays
at Cornerstone Christian Academy beginning at 4:30, the Softball Team plays at Shiloh
beginning at 4:30; and the Boys Track team competes at Fisher also beginning at 4:30.
Teachers - Please dismiss the girls track team today at 2:30 for their track meet and dismiss the boys track team today at 2:45.
After school detentions today are with Mrs. Friel.
Lunch menu for today is: Mini Pancakes with Egg & Sausage Patty or Cheesy Garlic Bread, Oven Fries, Celery, Oranges, Salad, Juice and milk