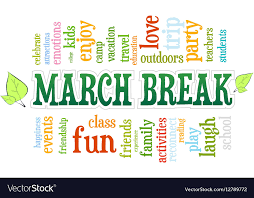 3/18 daily HS student announcements
Jill Hardesty
Friday, March 18, 2022
BLUE RIDGE HIGH SCHOOL
DAILY ANNOUNCEMENTS
for Friday, March 18th
We hope you enjoyed your donuts today! Thank you to those that were rewarded for being to classes on time!
Please return or renew your library books before spring break! If you have any past due, you are increasing your fees!
Dewey's Drive-In applications for summer employment are available in the office for you to pick up! They will open on or about April 1st!
Attention Seniors: Yearbook needs 2 baby pictures, 2 senior pictures and 2 other pictures of you growing up by Apr. 1st for the Senior graduation slideshow. You can send them digitally to athacker@blueridge18.org or bring in hard copies and give them to Grace Coffey to scan.
Don't forget to order your Yearbook by May 27th! Cost is $55. They will arrive in the fall. Please give your check to Ms. Thacker.
The Lady Knights play TONIGHT at 4:30 at Weedman Park vs Salt Fork. Go Lady Knights!
Wednesday night FFA members competed in the Section 16 Poultry contest hosted by Section 19 at Nokomis. The High School team placed 3rd overall with team members include Rachel Light, Morgan Drozs who was 7th overall individually, Kallee Steinkamp, and Lori Weiss who was 8th overall individually.
Congratulations to Senior Sami Boogren for being one of ten class A players to be selected to the IHSSBCA 2nd team all-state team. Sami will be recognized on Saturday, April 2nd at the Bone Student Center on the campus of Illinois State University in Normal. Congratulations Sami for all your hard work, achievements and legacy left in scholastic bowl at Blue Ridge High School. Way to go!
Congratulations to the 2022-2023 FFA Officer team that was elected on Tuesday night! President – Kaleb Southern
Vice President – Gracie Shaffer
Secretary – Anna Place
Treasurer – Rachel Light
Sentinel – Lily Enger
Historian – Sydney Rausch
Lunch menu for today is: Cheese Pizza or a Bagel & Cream Cheese
Next week is Spring break is March 21st – March 25th. Enjoy the time off!