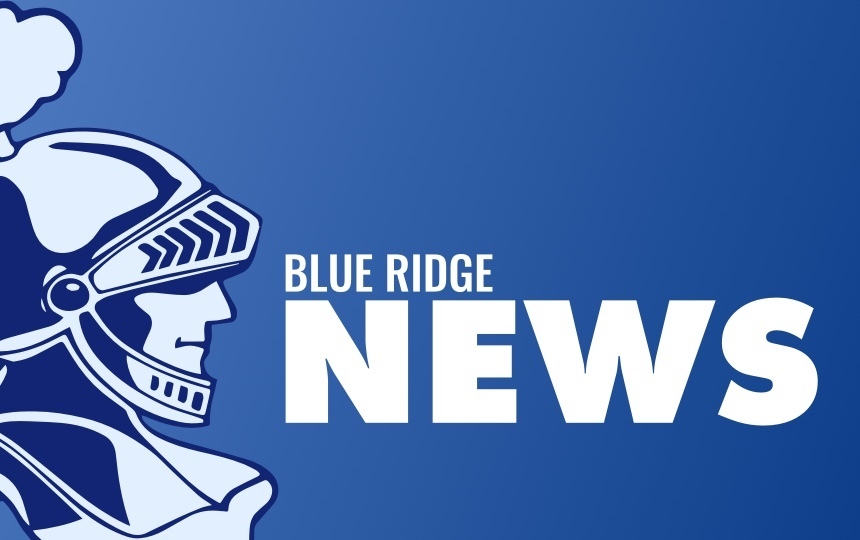 4/17 daily HS student announcements
Jill Hardesty
Wednesday, April 17, 2019
HIGH SCHOOL ANNOUNCEMENTS
for Wednesday, April 17th
Volleyball will have open gym TONIGHT from 4:45-6pm.
Prom and Post Prom tickets will be sold in the commons during lunch TODAY thru next Friday, April 26th. Prom tickets are $20 each and Post Prom tickets are $10 each. No tickets will be sold at the door. If you are not here during lunch, please see Mrs. Lagle to purchase your tickets either before or after school. Non-Blue Ridge Guest forms and Post Prom waivers must be signed and returned by Friday, April 26th, no exceptions!
Prom T-shirt forms are available in the office and are due TOMORROW with Mrs. Lagle.
For those that have finished the season with the team, there will be a scholastic bowl meeting on Thursday at 12:15 in the chem lab.
Attention all Book Club members: please come to the library on Thursday right after lunch for a quick picture.
The following students have coupons for tuxedo rentals @ Men's Wearhouse - Brenden Flannell, Brady Masengale, Luke Nichols, and Zach Stephens. Please see them for the coupons!
There are still some Seniors who need to bring in your baby pictures for the graduation slideshow. The last day to accept senior pics is May 1st.
Seniors will need their senior quote by Apr. 26th in advisory. The quotes must be returned to your advisor during advisory. They cannot contain the words stupid or idiot (or a synonym), must be less than 2 sentences, and cannot be demeaning to people or places to be approved.
Please check the bulletin boards for your Senior fees and fines owed to the high school. Pay them in the office. Also, after May 1st, all payments must be made in CASH! No checks will be accepted. Also, all Senior library books need to be returned to the library by April 25th or you will be charged for the book.
Farmer City Baseball is sponsoring a Monical's Pizza Community Day. Monical's will donate 20% of your bill to Farmer City Baseball on Tuesday, April 23rd. This would be valid at any
Gibson City, Mahomet or Clinton location! Come out and join us for a worthwhile cause! Forms are in the office.
Summer Volleyball camp forms are available from Coach Miles. Please return by May 11th.
High school summer girls basketball camp will begin June 4th from 2:30pm to 4pm, and June 5th – 7th from 12:00 noon to 2pm. Deadline is April 26th. Pick up the forms in the office or for additional information.
All Senior Flags are due to Rt. 54 Photography on Thursday of this week! After Thursday, they are $60 each!
Get them in NOW!!!
Congratulations to the Blue Ridge Athletes of the Month:
Softball - Avery Place and Ashlyn Voyles
Baseball – Zach Stephens
Girls Track – Macie Hamm
Boys Track – Joey Leidner
Congratulations to the Lady Knights Softball team for defeating PBL last night 7 to 0. Avery Place pitched 6 scoreless innings, she also collected 2 hits at the plate. Jasmine Bennett added 3 hits and 2 RBI. Ashlyn Voyles crushed her 3rd HR. 7 Knights hitters had multiple hits.
At the 6 team Fisher coed track meet last night Jenna Mozingo placed first with a PR time of 16.38s. Polly Reynolds placed first in the TJ with a jump of 30'10". Macey Hamm got a PR in the 800m run with a time of 2:47.5s
The boys track team competed at Fisher last night and had A LOT of PRs! The 4x400 relay team of Gavin Raines, Mitchell Houser, Hank Mitchell, and Joey Leidner ran a 3:44.45 seconds, which is the fastest 4x4 team in the past 4 seasons. The 4x100 meter relay team of Joey Leidner, Gavin Raines, Hank Mitchell, and Collin Magenheimer ran a season best of 49.44 seconds. Dawson Raines, Tyler Maxwell and Trevor Salmi all ran PRs in the mile. Kolby Kramer finished 4th in the Discus. Mitchell Houser won the 400m dash with a time of 53.66 seconds, Gavin Raines finished 2nd and Joey Leidner finished 4th in the 400m dash. Gavin Raines also won the High Jump with a jump of 6'1". Tyler Maxwell ran a PR in the 800m with a time of 2:18.22. Great showing from the Knights! Way to go!
Today the Varsity Baseball team plays Decatur Lutheran at HOME and the Varsity Softball plays Iroquois West, also at HOME both beginning at 4:30. Go Knights!
After school detentions tonight are with Mr. Anton.
Lunch menu for today is Bosco Stick w/Marinara or Parmesan Chicken