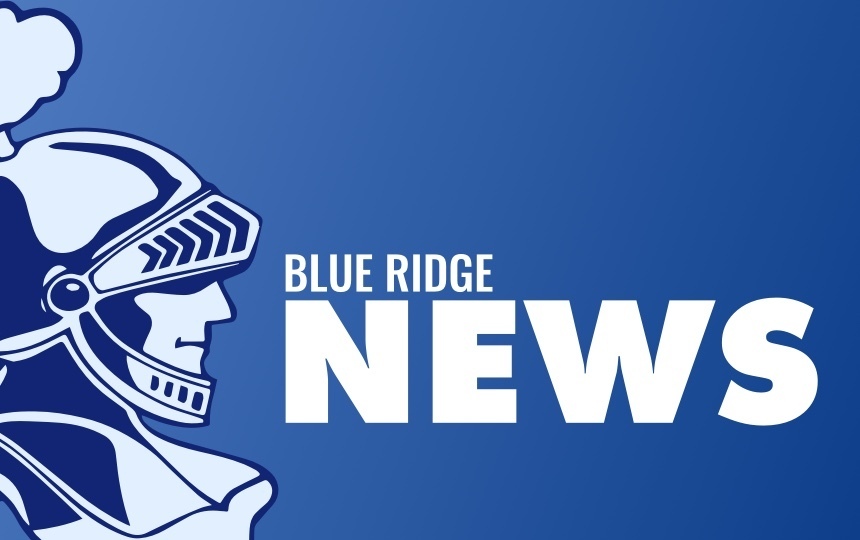 5/28 daily HS student announcements
Jill Hardesty
Friday, May 28, 2021
BLUE RIDGE HIGH SCHOOL
DAILY STUDENT ANNOUNCEMENTS
For Friday, May 28th
Please clean out your lockers today and turn in your charged chrome books, cases and chargers to the library when you are done with them. If anything is wrong with them, you will be charged.
The Blue Ridge International trip to Germany, France, Monaco, and Spain has been rescheduled for June 23-July 6, 2022. The cost of the trip is approximately $4,500 which includes plane tickets, train and bus transportation, all hotels, and two meals per day. Students must have parental consent to go, but all students, parents, staff, or Blue Ridge community persons are welcome to join us. See Ms. Loop, if you are interested.
Auditions for the summer community theatre production of Alice's Adventures in Wonderland will be TODAY from 3:30-5:00 and 6:30-8:00 onstage in Moore Gymnasium. No experience needed. If you have any questions, talk to Ms. Yeagle
TODAY is the last day to order BRHS Yearbooks. You can bring a check made out to BRHS yearbook or cash to Ms. Thacker for $50 to order yours.
Cheer open gyms will be held June 8, 9 and 10 from 3:30-5 for anyone wishing to try out for the football and/or basketball seasons next school year. Tryouts will be held Friday, June 11 starting at 9 am. Email Coach Woliung or stop by to see her to get on the email list for tryout video links and more info to come. You won't want to miss these links, as they will get you prepared for open gym week.
The Lady Knights Softball team upped their record to 11-4 on Senior Day Thursday. Avery Place picked up her 6th win of the year and also added 2 RBI's at the plate. Ashlyn Voyles hit her 3rd home run of the year, a 2 run shot in the 3rd. Farrah Michaels, Lexi Young, and Cassie Zimmerman added 2 hits a piece as Blue Ridge defeated Armstrong-Potomac 9 to 6. Way to go Lady Knights!
Yesterday at the Lincoln Prairie Conference track meet in Bethany the BRHS elite girls tiny tribe of 6 scored 68 points and placed an outstanding 3rd overall out of 11 conference teams competing. Alexis Wike set the tone for the Lady Knights placing 1st in the high jump breaking her own school record with a 5'3" jump. Alexis also dominated the 400 placing 1st with a time of 1:03.9. Alexis also placed 2nd in the 200. Phoebe Reynolds placed 2nd in the long jump with a personal record jump of 4.52m and 3rd in the triple jump respectively. Gracie Shaffer placed 4th in the 3200. The 4x800 team of Kate Bowns, Gracie Shaffer, Macey Hamm and Ella Danner-Duncan placed 3rd by only two seconds with a personal record time of 12:16.6. The 4x200 team of Gracie Shaffer, Ella Danner-Duncan, Phoebe Reynolds and Katie Bowns placed 3rd with a personal record time of 2:02.9. Katie Bowns placed 6th in the shot put with a personal record throw of 29'2.4". Katie also had a personal record in the discus at 89'1.6" but just missed placing at 7th. Macey Hamm contributed with a 5th place 800 and a 4th place in the 1600m with a personal record time of 6:38. Ella Danner-Duncan placed 6th in the 300 intermediate hurdles. All in all, the Lady Knights track and field team rocked it! Just think what we could do with a few more athletes out next year. If you are interested in girls track and field next year don't delay, see Coach Miles today!
Today's lunch menu is: Peanut Butter & Jelly
Today is the last day of school! Everyone have a great summer!