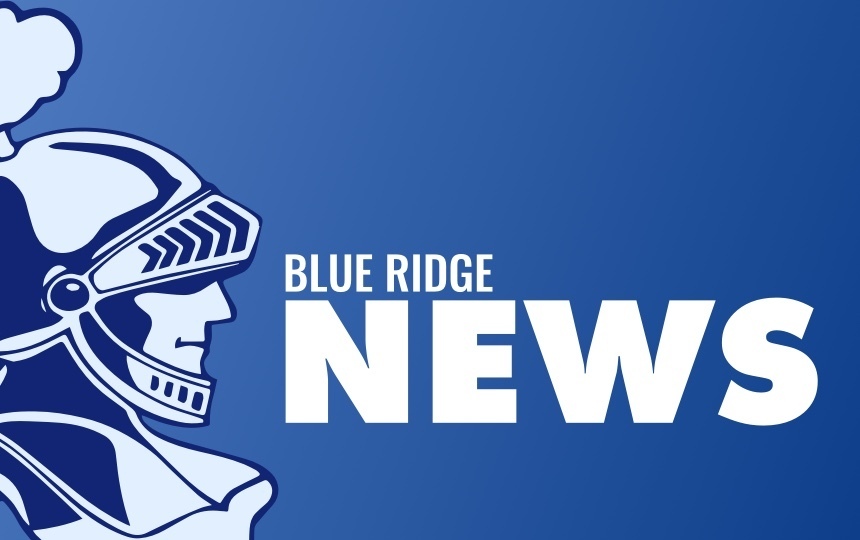 10/1 daily HS student announcements
Jill Hardesty
Friday, October 01, 2021
BLUE RIDGE HIGH SCHOOL
DAILY ANNOUNCEMENTS
for Friday, October 1st
Book Club is TODAY during lunch in the library. Bring your lunches and let's talk books!
School pictures are here along with your Student ID's! Please come to the office to claim yours. You can use your ID's at lunch to make a quicker check out also. Here's another tip: take a picture of your student id if you don't want to carry it with you. It will scan at the lunch line just fine! The lunch ladies will appreciate it very much!
Library books can be renewed in person, or you can email Mrs. Raines at lraines@blueridge18.org to request a book renewal. You are being charged for late books! As a reminder, please pay your past due library book fees from last year!
Eastern Illinois University will be here for a college visit on Monday at 2:30pm. See Ms. Hieronymus or Ms. Clayton for a pass for Juniors and Seniors to attend!
Other college visits that have been scheduled are: Saint Francis Medical Center College of Nursing will be here for a college visit on October 18th at 1:00pm.
Congrats to the Varsity Volleyball team for defeating Arcola by a score of 25-9, 21-25, 25-13 to improve to 24-3 (4-2). Leading the Knights was Gracie Shaffer with 26 assists, 10 digs and 5 kills, followed by Jaclyn Pearl with 14 kills and Alexis Wike with 24 digs. The JV lost another hard fought three set match to the hosts by scores of 19-25, 25-20, 22-25. The JV are back in action tomorrow at Judah Christian with their bus leaving at 6:45 am. Go Lady Knights!
Blue Ridge Girls are going to sectionals at Auburn on Monday! Congratulations to: Brenna Friel, Phoebe Reynolds, Ashlyn Voyles, Nevaeh Burris, & Lilly Enger! Go Lady Knights! There will be a practice session for all golf sectional qualifiers at 3:30.
In the Soccer game last night, Blue Ridge beat Mt. Pulaski 4 to 1. Blue Ridge broke through for three second-half goals to win on the road at Mt. Pulaski. Ty Meeker led Blue Ridge with two goals and one assist, while Brad Flannell and Zack Lewis also scored and Anna Place had an assist. Goalkeeper Dylan Coffey also finished with three saves for the Knights at the goal.
Today's lunch is Domino's Pizza or a Bagel with Cream Cheese
Thank you and have a great day!