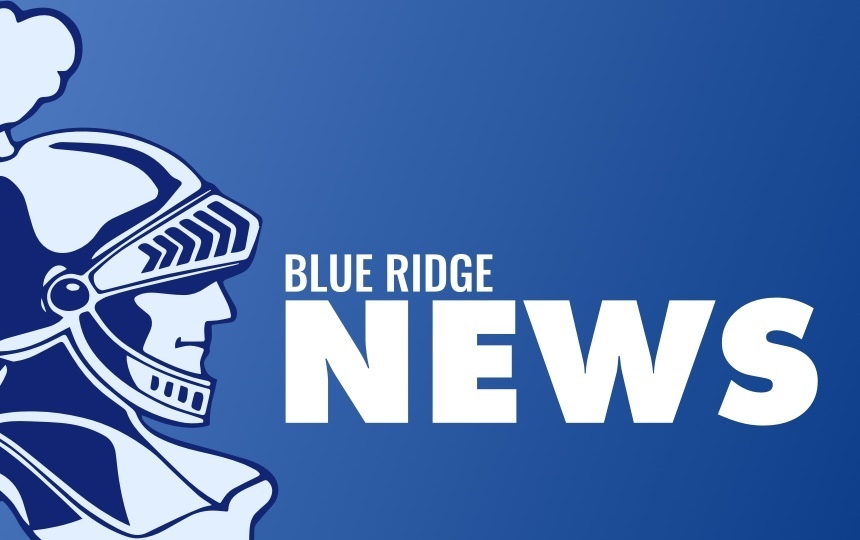 8/28 daily HS student announcements
Jill Hardesty
Tuesday, August 28, 2018
HIGH SCHOOL ANNOUNCEMENTS
for Tuesday, August 28th
Good Morning!
The "Snak Shak" is OPEN upstairs in room 212. It's open daily starting at 8:05 until 8:20 when the bell rings. They sell a variety of snack items so go and see what they have this year available to purchase!
Wednesday, August 29th at 7pm is Financial Aid night at the high school. If you are a senior, please plan to attend with your parent.
There will be a Student Council meeting in the art room at lunch on Thursday. Everyone who is interested in being a part of student council this year, please come to the meeting.
Golf shirt order forms are available in the office.
FCA will meet on Wednesday at lunch in the Chem lab with Mr. Sparks.
Attention all Golfers: Thursday at 3pm there will be a SHORT meeting for both boys and girls that golf with the trainer in the Commons. Please plan to attend!
District wide school pictures are Wednesday, September 5th. Forms will be handed out on Wednesday in your 1st hour classes.
Student Council will be selling reserved parking spots for students to purchase. Juniors can purchase remaining spots today during lunch. Next Wednesday anyone else can purchase leftover spots or there is plenty of spaces available that you do not have to pay for. The cost is only $20 and the reservation lasts all school year while school is in session. Please see the pink flyers around the building to see which spots you can purchase.
Auditions for the fall play will be this Thursday and Friday in the library from 3:30-6:00. The play is called "North Woods Nonsense". Check out the theatre bulletin board downstairs next to the library windows for more information!
Attention Seniors! The Jostens rep will be at the high school Wednesday, August 29th at the start of 2nd hour for a presentation on Senior Graduation items. Orders will then be placed the following Wednesday, September 5th during the lunch hour. All Seniors need to be in attendance at the meeting that day.
Students: you have 6 days from the beginning of the semester to Add or Drop a class.
The 6th day will be this Wednesday, August 29th. However, students may Drop a Class without any penalty until the 5th Week of the semester. The end of the 5th Week is on Wednesday, September 26th.
The JV Football team had their 1st win of the season last night against Ridgeview 50-6! Way to go Knights!
The girls golf team lost last night to GCMS and Pontiac but there were some personal bests by Savannah Stiger.
Congrats to the Varsity, JV and frosh Volleyball teams on their wins at Fisher last night. The frosh-soph set the tone for the night with a 25-15, 6-3 straight set win followed by the JV Lady Knights winning 25-15, 25-11 and finally the varsity 25-4, 25-15 to improve their overall record to 7-1. Leading the Varsity Knights was Hannah Brackenhoff with 18 digs and 3 aces followed by Avery Fisher's 12 assists, 7 digs and 3 aces; Jessie Wanserski with 5 kills and Polly Reynolds with 4 blocks. The JV will have practice after school in the old gym until 5 pm. The Varsity will host Hoopeston tonight with a 7 pm start time. Go Knights!
Today the Girls Golf Team plays at El Paso-Gridley Tee Time is 4:00. Teachers please dismiss the Lady Knight Golfers at 2:30. The Soccer Team plays at Olympia beginning at 4:30. Teachers please dismiss the Soccer team at 2:20 today. The bus leaves at 2:30.
The Varsity Volleyball Team plays Hoopeston Area at HOME beginning at 7:00. Go Knights!
After School detentions this week are with Mr. Sawyer in his room.
Don't forget your lunch cards that will still work for scanning during lunchtime. Please bring them with you to the lunch line!
Today's lunch menu is: Orange Chicken Bowl or Hot Ham Sandwich, Oven Fries, Steamed Broccoli, Baby Carrots, Chilled Mixed Fruit, Juice and Milk
Breakfast menu for Wednesday is: Biscuit & Gravy
Thank you and have a great day!