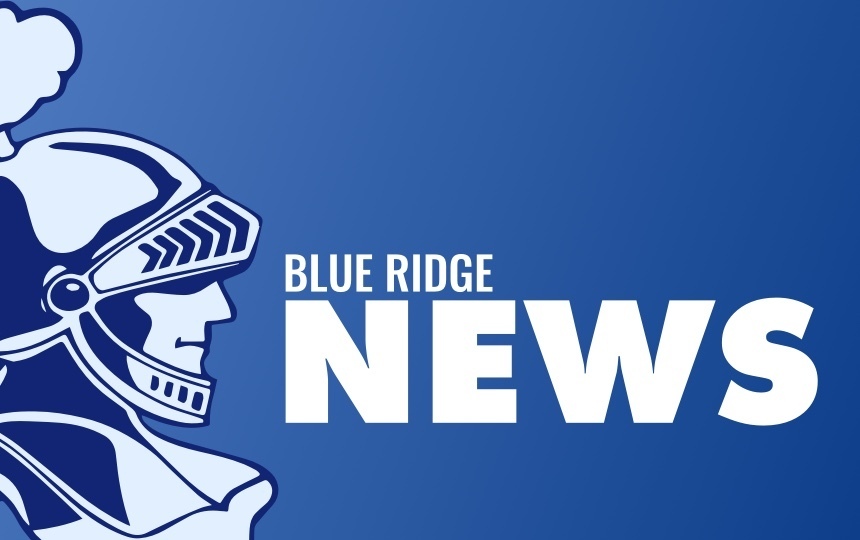 9/4 daily HS student announcements
Jill Hardesty
Tuesday, September 04, 2018
HIGH SCHOOL ANNOUNCEMENTS
For Tuesday, September 4th
Good Morning!
Anyone interested in working with younger students during a 4-H after school program on Wednesdays needs to speak with Ms. Meisner or Gracie Myers-Nichols. You do not have to currently be in Ag, FFA, or
4-H to participate and the program starts September 19th.
School pictures are TOMORROW, September 5th.
2017-2018 Yearbooks will be handed out during lunch tomorrow in the Commons.
Attention Seniors! The Jostens rep will be back at the high school TOMORROW, September 5th at lunch for your Graduation orders. Please bring a $60 down payment or check your packet for 3 payment options. Make it easy and order the Knight Pack! You can contact the Jostens rep with any questions.
The first HS book club will meet in the library during lunch on September 13th. Bring your lunch and discuss your latest read.
If you like Blue Ridge Sports --- TODAY is your day! Today the Boys Varsity Golf team plays in the Blue Ridge Quad beginning at 4:00 at Woodlawn. The Girls Varsity Golf team plays at Prairie Central also beginning at 4:00. The Soccer team plays Judah Christian at HOME beginning at 4:30 at South Park. The Junior Varsity Football team plays Sangamon Valley at HOME. Kick-off time is 6:00 and the Volleyball team plays Chrisman at HOME with the Junior Varsity beginning at 6:00 and the Varsity shortly after. It's a great day to be a Knight!
Thursday is Kade's Krew t-shirt day! Please wear your t-shirts in support of Kade!
Please bring your student ID's with you to scan during lunch! Your older lunch cards will still work for scanning. Your lunch ladies appreciate it!
Today's lunch menu is: McRib or Cheeseburger, Baked Beans, Sweet Potato Fries, Celery Sticks, Baby Carrots, Banana, Juice and Milk
Thank you and have a great day!