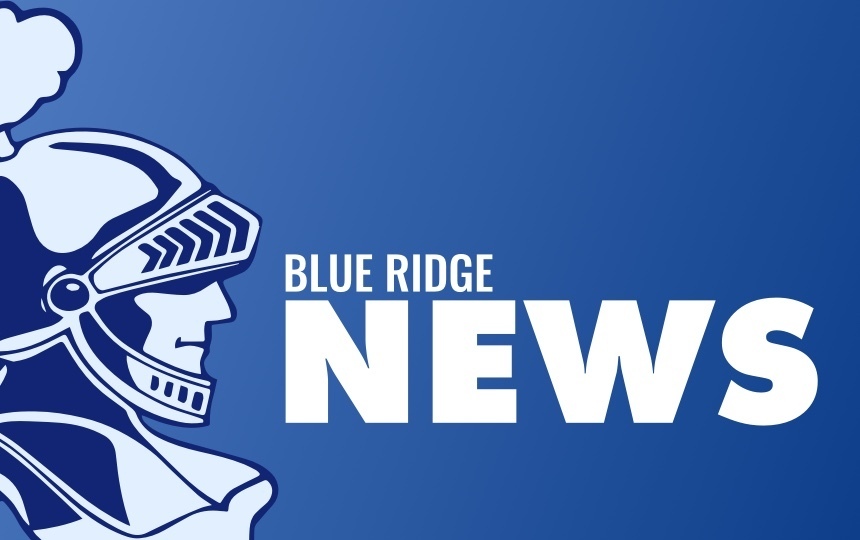 9/28 daily HS student announcements
Jill Hardesty
Friday, September 28, 2018
DAILY HS STUDENT ANNOUNCEMENTS
for Blue Ridge High School
Friday, September 28TH
Good Morning!
There will be a student council meeting TODAY in the art room at lunch. Everyone interested in helping with Homecoming please attend.
Seniors: Columbus Day, October 8th is a great day to visit a college. Parkland has a morning and an afternoon visit time. RSVP to Parkland.edu/campus visit.
The US Army will be here on Tuesday, Oct 9th during 3rd hour to talk to interested Juniors and Seniors. Please see Mrs. Whitehouse for a pass to speak with Sargent Dill from the Army.
Thursday, October 11th will be the Volleyball PINK OUT game vs. Arcola. T-shirt forms are available in the high school office or on Facebook and are due TODAY in the office!
Congrats to the Varsity Volleyball team for defeating Sangamon Valley 25-12, 25-16 to improve their overall record to 23-4 (3-1 conf.). Congrats to the JV volleyball team for also winning in straight sets and improving their overall record to 20-3. Leading the varsity was Hannah Brackenhoff with 15 digs and 3 aces followed by Jessie Wanserski with 5 kills, Avery Fisher with 17 assists and Polly Reynolds with 2 blocks. The Varsity Lady Knights open conference tourney play Saturday morning in Cerro Gordo at 8 am vs. Bement. Go Lady Knights!
Also Congratulations to the Soccer team for winning last night in their match against Mt. Pulaski 7 to 0. Goals were made by Brendan Flannell with 4 goals, Nick Becker with 1, Victor Reynolds with 1 and Hank Mitchell with 1. Assists were by Brendan Flannell, Victor Reynolds and Tyler Maxwell. Way to go Knights!
On Saturday, the Football team plays Red Hill at HOME at 1pm. Go Knights!
Today's lunch menu is: Salisbury Steak w/Dinner Roll or Pork Fritter, Whipped Potatoes, Green Beans, Juice and Milk
Thank you and have a great day!