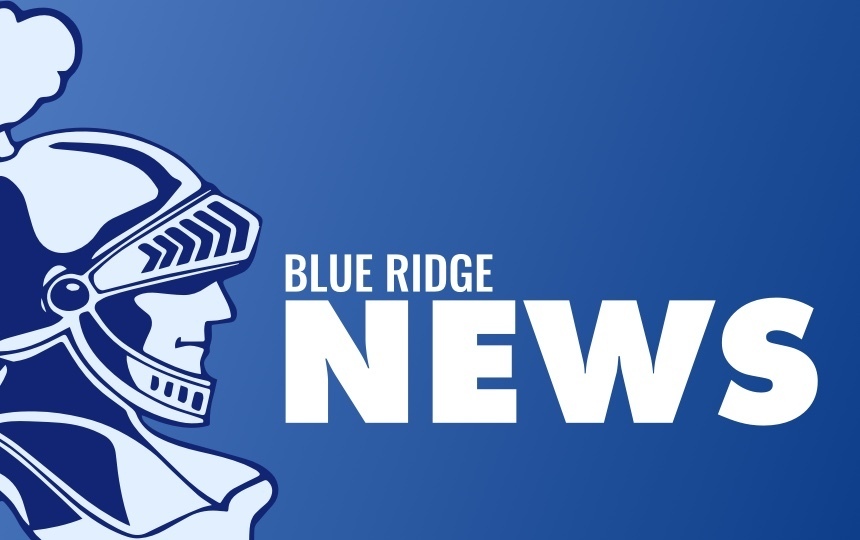 10/1 daily HS student announcements
Jill Hardesty
Monday, October 01, 2018
DAILY ANNOUNCEMENTS
for Blue Ridge High School
Monday, October 1st
Good Morning!
There will be no driving today in any of Mr. Duke's classes.
Seniors: Columbus Day, October 8th is a great day to visit a college. Parkland has a morning and an afternoon visit time. RSVP to Parkland.edu/campus visit.
The US Army will be here on Tuesday, Oct 9th during 3rd hour to talk to interested Juniors and Seniors. Please see Mrs. Whitehouse for a pass to speak with Sargent Dill from the Army.
At the LOVC tourney on Saturday the Varsity Volleyball team defeated Bement 25-13, 25-12 then lost to ALAH 22-25, 14-25 to push their overall record to 24-5. Leading the Varsity Knights was Hannah Brackenhoff with 19 digs followed by Polly Reynolds with 12 kills and 3 blocks and Avery Fisher with 14 assists and 4 aces. The Lady Knights will play for 3rd place at 6 pm at Cerro Gordo on Tuesday. Good Luck Knights!
Today the Boys Varsity Golf Team plays in the Blue Ridge Quad beginning at 4:00 at Woodlawn. The Soccer team plays Monticello at HOME beginning at 4:30; and the Junior Varsity Football team plays at Midland High School beginning at 5:30. Go Knights!
Today's lunch menu is: McRib or Cheeseburger, Baked Beans, Sweet Potato Fries, Celery Sticks, Baby Carrots, Banana, Juice and Milk
Thank you and have a great day!