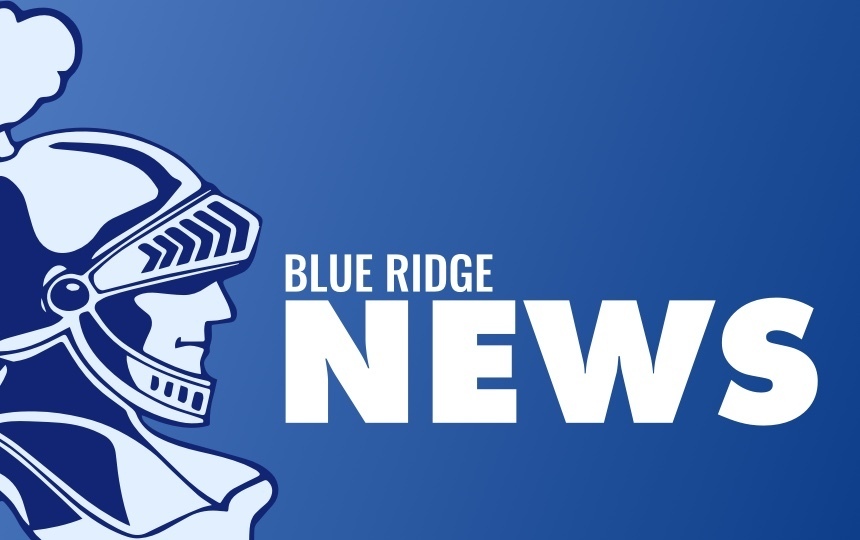 10/15 daily HS student announcements
Jill Hardesty
Monday, October 15, 2018

for Blue Ridge High School
Monday, October 15th
Good Morning!
6th hour Spanish 4 students, please report to Mr. Sparks room for class today.
There will be a Spanish club meeting for all members on Tuesday during lunch in Ms. Loop's room. Also, that there will be a meeting for parents of students wanting to go on the trip to Spain, France, and Germany in June of 2020…on Wednesday, October 24th at 6:30 in Ms. Loop's room. Anyone wishing to go with the Blue Ridge group is invited to attend.
The next FFA meeting is October 29 with the committees meeting at 6pm and the regular meeting starting at 7pm. If you are wanting to paint pumpkins have your $2 to Meisner by this Friday the 19th.
Join us in the library during lunch for a Mystery Book Scavenger Hunt, Raffle Prizes, and more on Thursday!
The Farmer City Baseball Organization is having a Community Day at Monical's Pizza on Tuesday, October 30th at their Gibson City, Mahomet or Clinton locations. Monical's will be donating 20% of your bill back to the Baseball Organization. The flier must be presented that day for the donation to be applied. There are fliers in the office.
Congrats to the frosh-soph volleyball team for winning the silver division at Urbana's Frosh-Soph Tourney on Saturday. The Knights came out and battled Mahomet and Centennial tough but lost those contests in close three set matches. The Lady Knights rebounded to defeat the host Urbana in straight sets and defeated Lincoln in three sets. Way to go Lady Knights!
The Soccer team's season came to an end on Saturday getting beat by St. Teresa 7 to 0 in Regional play. Congratulations on a great season!
Congratulations to the Varsity Football team for winning their Homecoming game on Friday night vs. South Newton 43 to 12. Congratulations also to the Seniors for Winning the Spirit award! Everyone did a great job on the floats, pep rally and parade. The Dance was well attended on Saturday night with over 200 students and guests in attendance. Thank you to Mrs. Wieber, the Members of Student Council, and all who helped make Homecoming a success!
There will be a scholastic bowl meeting this Thursday in the new gym at 12:30.
Today's lunch menu is: Corn Dog or Cheeseburger, Baked Beans, Sweet Potato Fries, Baby Carrots, Pineapple, Juice and Milk