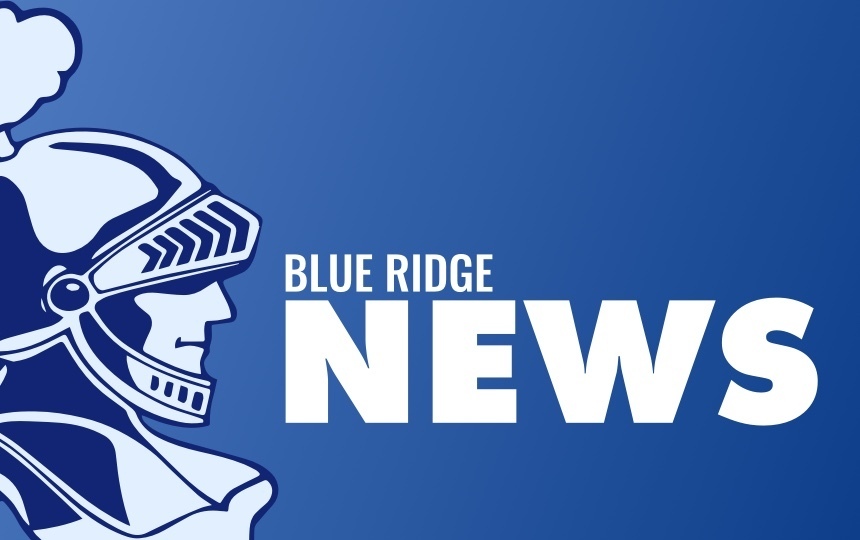 10/18 daily HS student announcements
Jill Hardesty
Thursday, October 18, 2018
for Blue Ridge High School
Thursday, October 18th
There will be a Scholastic Bowl meeting for all interested students TODAY in the new gym at 12:30.
All Key Club members, please meet in Mrs. Jones room TODAY during lunch for a meeting.
If you are in FFA and wanting to paint pumpkins have your $2 to Ms. Meisner by FRIDAY!
Join us in the library during lunch FRIDAY for a Mystery Book Scavenger Hunt, Raffle Prizes, and more!
A college rep from Eastern Illinois University will be here on Monday, Oct. 22nd during 7th hour. Juniors and Seniors can see Mrs. Whitehouse for a pass.
There will be a meeting for parents of students wanting to go on the trip to Spain, France, and Germany in June of 2020…on Wednesday, October 24th at 6:30 in Ms. Loop's room. Anyone wishing to go with the Blue Ridge group is invited to attend.
The next FFA meeting is October 29th with the committees meeting at 6pm and the regular
meeting starting at 7pm.
The Farmer City Baseball Organization is having a Community Day at Monical's Pizza on Tuesday, October 30th at their Gibson City, Mahomet or Clinton locations. Monical's will be donating 20% of your bill back to the Baseball Organization. The flier must be presented that day for the donation to be applied. There are fliers in the office.
Last night FFA Members competed in the Section 16 Ag Sales, Greenhand Quiz Bowl, Grain Fair and SAE Expo and had a successful event. The Ag Sales team was 6th overall with Megan Schumacher, Katie Cole, Gracie Myers-Nichols, and Abby Bolen making up the team. Abby placed 10th overall individual. The Greenhand Quiz Bowl team won 1st place overall with team members including Henry Mitchell, Sami Boogren, Tray Hardesty, Anthony Thompson, and Tori Wingett. Sami was 1st overall individual and the team will have the opportunity to advance to state and compete in June.
Jaton Shaffer, Devyn Dumas, Daisy Miller, and Wyatt Summers competed in the Section 16 FFA Grain Fair earning "A" ratings for their projects and Jaton and Gracie both were 2nd in their classes during the SAE Expo. Congrats to all of our FFA Members for a job well done last night!
Tonight the Lady Knights Volleyball Team plays Cerro Gordo at HOME and it is Senior Night. The JV begins at 6:00 and the Varsity shortly after. Good Luck Knights!
This week's after school detentions are with Mr. Sparks.
Today's lunch menu is: Chicken & Noodles, Mashed Potatoes, Dinner Roll, Green Beans, Hot Apples, Salad Bar, Juice and Milk