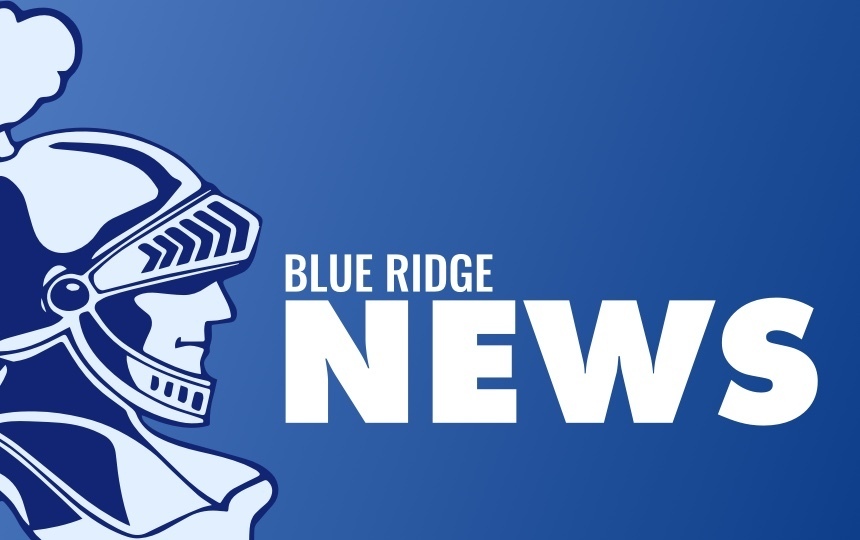 3/28 daily HS student announcements
Jill Hardesty
Monday, March 28, 2022
BLUE RIDGE HIGH SCHOOL
DAILY ANNOUNCEMENTS
for Monday, March 28th
Attention Seniors: Yearbook needs 2 baby pictures, 2 senior pictures and 2 other pictures of you growing up by FRIDAY!! for the Senior graduation slideshow. You can send them digitally to athacker@blueridge18.org or bring in hard copies and give them to Grace Coffey to scan.
On the Friday before break, Art students attended Rembrandt Society, which is a state wide art convention. Many received awards for their awesome works. Of the 5 large awards given 2 were earned by Blue Ridge students. Breanin Flannell won Best in Crafts and Sarah Whitehouse won Best in Painting. Congratulations on this accomplishment!
TUESDAY evening at 7pm is the Marching Band Recognition in the old gym!

Don't forget to order your Yearbook by May 27th! Cost is $55. They will arrive in the fall. Please give your check to Ms. Thacker.
Congratulations to the 2022 Prom Court:
Junior Attendants are Riley Pruitt, Kaleb Southern, Anna Place and Alexis Wike
Prom King Candidates are Wyatt Cole, Brayden Evans, Bradley Flannell, Dylan Kelley, and Dawson Raines
Prom Queen Candidates are Ava Jamison, Farrah Michaels, Ashlyn Voyles, Jamie Wanserski, and Sarah Whitehouse
This past Saturday 5 members competed in State with their SAE Records. Those competing were Gracie: Diversified Crop Production Ent, Kaleb: Equine Science Placement, Tray: Ag Mech Repair and Maintenance Placement, Sami: Ag Science Research- Plant Systems, Hank: Forage Production. They are in the top 5 in the State in their respective areas with Kaleb named runner up in his area. Way to go Blue Ridge FFA!
At the 18 school big indoor track invite Alexis Wike placed tied for 3rd overall in the HJ and 7th overall in the 200. Phoebe Reynolds placed 7th overall in the JV 100 and 2nd overall in the TJ with a jump of 29'11". Way to represent ladies. Go BRHS girls track and field!
Tonight's Softball game has been cancelled.
Lunch menu for today is: Hamburger with Oven Fries or a Pretzel with Cheese