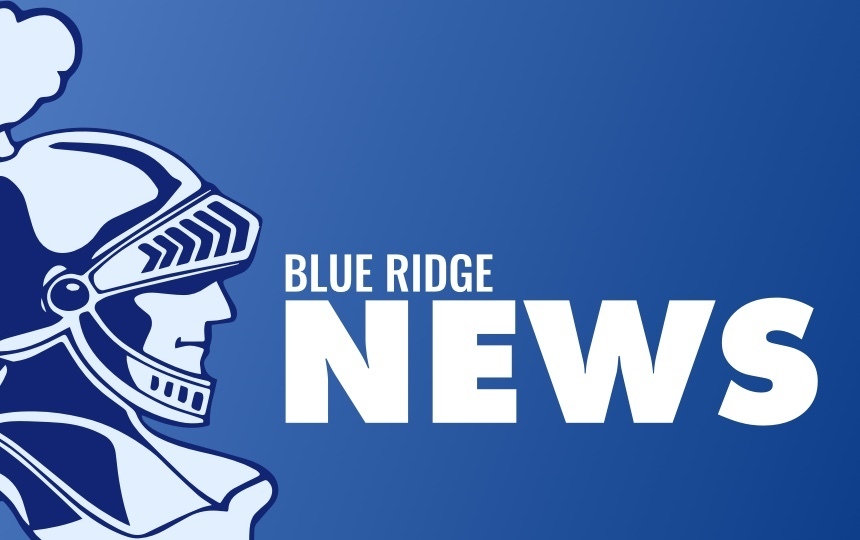 10/25 daily HS student announcements
Jill Hardesty
Thursday, October 25, 2018

for Blue Ridge High School
Thursday, October 25th
Help us raise money for UNICEF and Operation Christmas Child this week! Bring money during lunch in the Commons TODAY and put it in participating teacher's cups. If we raise at least $75 for the cause, the teacher with the most money in their cup will get a pie in the face during lunch next Tuesday, Oct. 30th!! As of Wednesday, Mr. Duke has taken the lead in the pie in the face contest with Mrs. Eubank close behind! Today is the last day to donate money to vote for a teacher--we still need $17 to reach our goal to get a teacher a pie in the face! If you want be entered in the raffle to get to throw the pie, each ticket is fifty cents and can be purchased at lunch as well today or Monday.
Make your reservations today for North Woods Nonsense! This year's dinner theatre is a hilarious farce featuring Bigfoot, tabloids, an inept politician and the worst reporter ever. The show is next Friday through Sunday. See Miss Yeagle or a cast member to get your tickets now!
There will be a Student Council meeting at lunch TODAY in the Art room.
A college rep from Northern Illinois University will be here TODAY during 5th hour. Interested Juniors and Seniors should see Mrs. Whitehouse for a pass.
District Picture re-take day will be FRIDAY in the old gym! Forms are available in the office.
There will be a Key Club meeting FRIDAY at lunch in Mrs. Jones room.
Progress Reports for the end of first quarter will be handed out during Advisory period on Friday morning.
The next FFA meeting is Monday, October 29th with the committees meeting at 6pm and the regular
meeting starting at 7pm. If you wish, please bring Halloween food items to share to the meeting!
What's the best way to spread Christmas cheer? Being in a play! Especially a play called North Pole's Got Talent! There will be a meeting Monday during lunch in Mrs. Friel's room for any and all who would like to be involved in this year's Christmas play! Don't miss it!
The Farmer City Baseball Organization is having a Community Day at Monical's Pizza on Tuesday, October 30th at their Gibson City, Mahomet or Clinton locations. Monical's will be donating 20% of your bill back to the Baseball Organization. The flier must be presented that day for the donation to be applied. There are fliers in the office.
Come to Ridgeview TONIGHT and support the Lady Knights as they compete for a regional championship vs. Deland-Weldon starting at 6pm at Ridgeview. You can sign up for the pep bus tonight at 4:45. Bring $5 for the game admittance and pay $1 to ride the bus paid in the office today by noon! We hope to see everyone there! Go Knights!
Today's lunch menu is: Turkey and Veggie Wrap or Cheesy Garlic Bread w/Oven Fries, Tiny Triangles, Broccoli and Baby Carrots, Celery Sticks, Peaches, Juice and Milk
Thank you and have a great day!