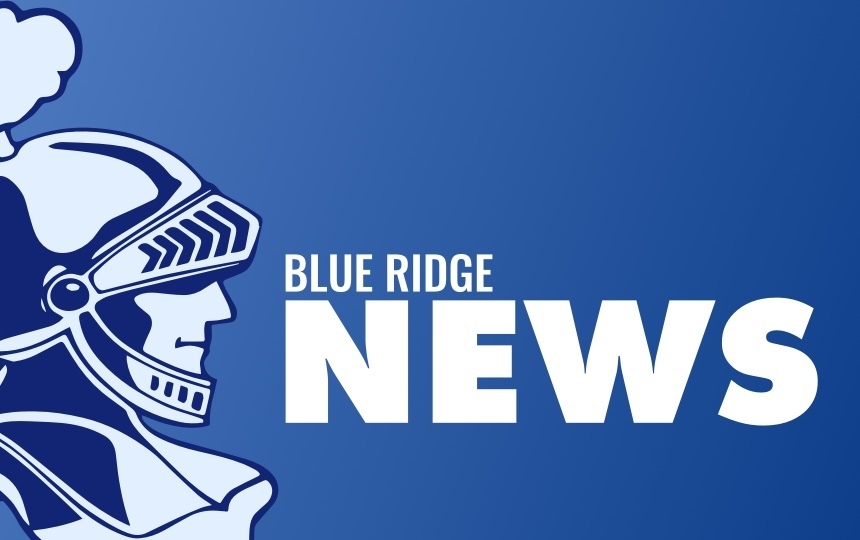 10/26 daily HS student announcements
Jill Hardesty
Friday, October 26, 2018

for Blue Ridge High School
Friday, October 26th
We reached our goal raising money for UNICEF and Operation Christmas Child!! Watch Mr. Duke get a Pie in the Face on Tuesday! Who's going to be drawn as the lucky pie-thrower?? You'll find out soon!
Make your reservations today for North Woods Nonsense! This year's dinner theatre is a hilarious farce featuring Bigfoot, tabloids, an inept politician and the worst reporter ever. The show is next Friday through Sunday. See Miss Yeagle or a cast member to get your tickets now!
There will be a Key Club meeting TODAY at lunch in Mrs. Jones room.
The next FFA meeting is Monday with the committees meeting at 6pm and the regular
meeting starting at 7pm. If you wish, please bring Halloween food items to share to the meeting!
What's the best way to spread Christmas cheer? Being in a play! Especially a play called North Pole's Got Talent! There will be a meeting Monday during lunch in Mrs. Friel's room for any and all who would like to be involved in this year's Christmas play! Don't miss it!
The Farmer City Baseball Organization is having a Community Day at Monical's Pizza on Tuesday, October 30th at their Gibson City, Mahomet or Clinton locations. Monical's will be donating 20% of your bill back to the Baseball Organization. The flier must be presented that day for the donation to be applied. There are fliers in the office.
Congrats to the Lady Knights Varsity Volleyball team for defeating Deland-Weldon 25-19, 25-10 last night to capture their 6th regional championship in a row! Leading the Lady Knights was Avery Fisher with 26 assists and 2 aces followed by Hannah Brackenhoff with 24 digs, Polly Reynolds with 7 kills and 3 blocks and Jessie Wanserski and Willa Manual with 7 kills apiece. The Lady Knights are now 31-6 overall. Thanks for all the fans who showed up to cheer us on. The Lady Knights take on Armstrong on Monday at HOME with a start time of 6:30 pm to begin sectional play. Go Knights!
Today's lunch menu is: Salisbury Steak w/dinner roll or Pulled Pork Sandwich, Whipped Potatoes, Green Beans, Juice and Milk
Thank you and have a great day!