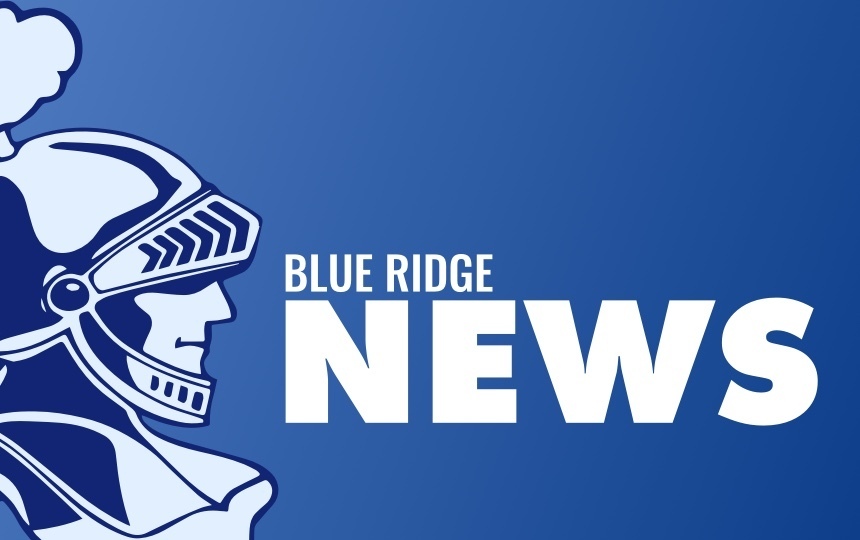 10/30 daily HS student announcements
Jill Hardesty
Tuesday, October 30, 2018
for Blue Ridge High School
Tuesday, October 30th
Today is the day we've all been waiting for! It's "throw a pie in the face of Mr. Duke day"!! Some lucky student at lunch will win the coveted prize to accomplish that goal!. It'll be historic!!
Tonight is Marching Band Recognition night at 7pm in the old gym.
Make your reservations for North Woods Nonsense! This year's dinner theatre is a hilarious farce featuring Bigfoot, tabloids, an inept politician and the worst reporter ever. The show is this Friday, Saturday and Sunday is a matinee. See Miss Yeagle or a cast member to get your tickets now!
What's the best way to spread Christmas cheer? Being in a play! Especially a play called North Pole's Got Talent! There will be a meeting Monday during lunch in Mrs. Friel's room for any and all who would like to be involved in this year's Christmas play! Don't miss it!
We will be giving Prizes to all students who have No Late or Missing Assignments through
November 9th with the Return to Learn slips. Ask your teacher for more details!
Parent/Teacher conferences begin Thursday at the high school. The 2nd night will be Tuesday, November 6th. Please have your parent call the office to set up an appointment!
The Farmer City Baseball Organization is having a Community Day at Monical's Pizza TONIGHT at their Gibson City, Mahomet or Clinton locations. Monical's will be donating 20% of your bill back to the Baseball Organization. The flier must be presented that day for the donation to be applied. There are fliers in the office.
All soccer players, please stop by Mrs. Flannell's room.
Attention all Softball players: there will be a Softball meeting for all players interested in joining us this spring on Thursday Nov. 1st at 3:30. We will meet in the old gym.
Congratulations to the Varsity Volleyball team on their thrilling two set sectional semi-final WIN over Armstrong last night pushing their overall record to 32-6. The Lady Knights where led by Polly Reynolds' 7 kills and 4 blocks along with Hannah Brackenhoff's 11 digs and Avery Fisher's 11 assists and 8 digs. Thanks to all who came out to make the playing environment fun and exciting. The Lady Knights will play for the sectional championship Wednesday at 5:30pm at HOME. Let's show them our support and cheer them on to a VICTORY! It's a great day to be a Knight!
Today's lunch menu is: Crispy Chicken Patty or Fresh Deli Sub, Broccoli, Baby Carrots w/dip, Fresh Apple Slices, Juice and Milk
Thank you and have a great day!