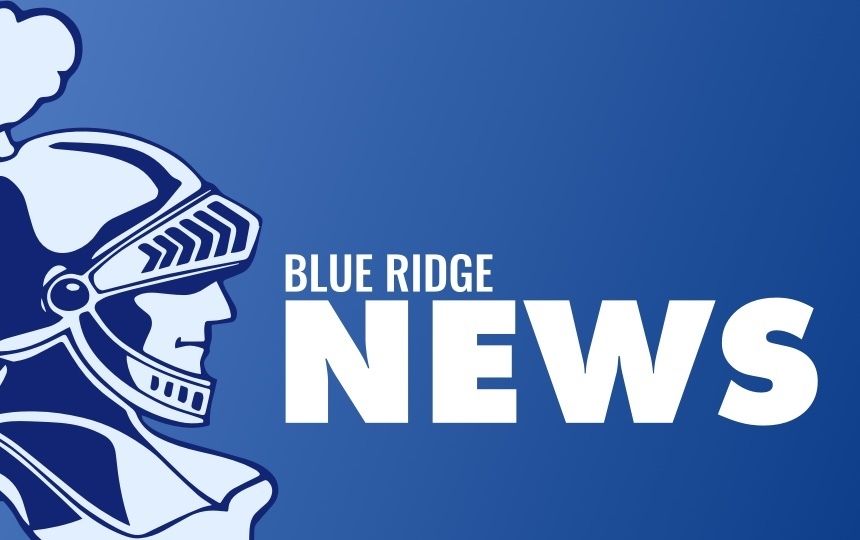 11/5 daily HS student announcements
Jill Hardesty
Monday, November 05, 2018

for Blue Ridge High School
Monday, November 5th
The first Scholastic Bowl practice will be TODAY at 3:15 in Mr. Sparks' room.
Varsity Volleyball players: Please remember to return your uniforms to Coach Miles TODAY!
Parent/Teacher conferences will be Tuesday, November 6th. Parents, please call the office to set up an appointment!
Seniors: please come to the office to sign off on the spelling of your name for your diploma's this week!
If you signed up to shop for operation Christmas Child, come get your box and money from Mrs. Jones TODAY.
Jostens will be here on Wednesday, November 7th to deliver Freshman your class rings during lunch! You may also get your class ring repaired or resized that day.
The next BRHS book club meeting will be Thursday in the library during lunch. Bring your lunch and recommend a favorite book.
There will be a Key Club meeting this Friday at lunch.
Goblins and Trolls and Dragons, Oh, my! "THE HOBBIT", a play abounding with your friends and peers is this Friday at 7pm at the Jr. High gym. Admission is only $5. You can come and experience elegant elves, dizzy dwarfs, terrible trolls, a wise wizard and soccer playing goblins fighting to the death! Also high school student, Victor Reynolds is playing Gollum. Dare to take a walk in mysterious Mirkwood Forest with Bilbo Baggins Esquire and company!
We will be giving prizes to all students who have no late or missing assignments through
November 9th with the "Return to Learn" slips. Ask your teacher for more details!
The Junior class of 2020 is selling Applebee's Flapjack Fundraiser tickets for $5 each. Join us for pancakes, bacon, and a drink on Saturday, November 17th from 8-10 a.m. at the Champaign Applebee's on North Prospect Ave. The class makes $4 profit for each ticket redeemed! Tickets can be purchased at the door. See any Junior for tickets!
Today Boys Basketball practice begins and the Girls have already been practicing for a week to get ready for their first game. Go Knights!
Congratulations to the following Athletes of the Month of October:
Cheer – Polly Reynolds and Lexi Young
Volleyball – Polly Reynolds
Football – Keegan Lyle
Soccer – Austin Hobbs
Girls Golf – Savannah Stiger
Boys Golf – Gavin Raines
Today's lunch menu is: Cheeseburger or Pork Fritter, Potato Smiles, Baked Beans, Applesauce, Juice and Milk
Thank you and have a great day!