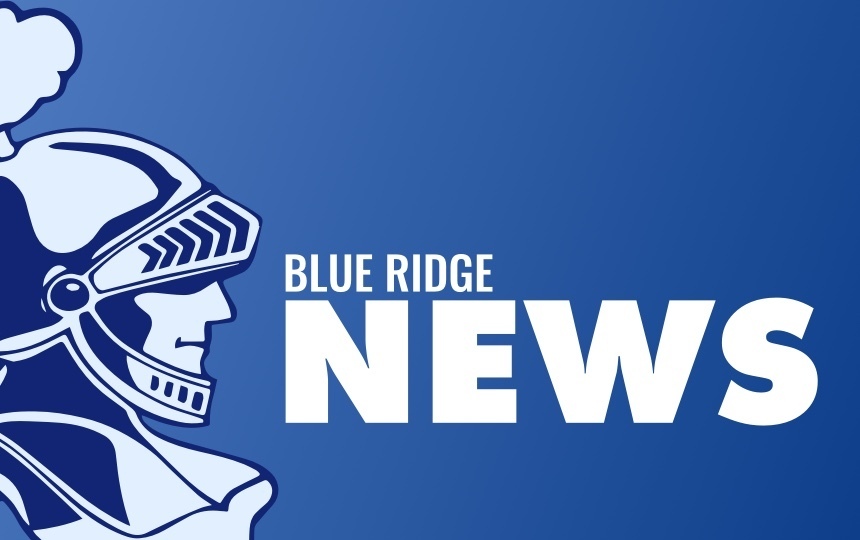 11/8 daily HS student announcements
Jill Hardesty
Thursday, November 08, 2018
for Blue Ridge High School
Thursday, November 8th
Varsity Volleyball players, please remember to turn in your jerseys TODAY to Coach Miles.
The Snack Shack is now serving hot cocoa and French vanilla cappuccino for $1.25 before school in room 212.
Seniors: please come to the office to sign off on the spelling of your name for your diploma's this week!
TODAY at lunch the BRHS book club will meet in the library. Bring your lunch and recommend a favorite book.
There will be a Key Club meeting this Friday at lunch.
Do Bilbo Baggins and company actually make it through Mirkwood forest? Through carnivorous trolls, goblins and the psychotic Gollum? Can they actually kill Smog, the most horrific dragon, played by our own Mr. Mitchell. Can Gandolf really guide these dwarves to the end of their quest? Will you ever see Conner, Zach, Luke, Georgia or Braden alive again? Would you like to see Mrs. Flannell in a way you could never suspect? Admission is only $5. Come to "THE HOBBIT" Friday night at 7pm at the Junior High to find out answers to all these questions!
It is not too late to register for the European trip to Germany, France and Spain. The original price has been guaranteed for our Blue Ridge group, through December 20, 2018. See Ms. Loop for details.
We will be giving prizes to all students who have no late or missing assignments through Friday! Ask your teacher for more details!
The next FFA Meeting is Monday with committee meetings at 6pm and the chapter meeting at 7pm. Come and play turkey bowling and bring a dish to share!
Attention Juniors: Apple bee's money or unsold tickets are due Tomorrow!
After school detentions this week are with Mrs. Jones. Lunch detentions TODAY are with Mr. Seneca.
Today's lunch menu is: Pancake & Sausage stick or Cheesy Garlic Bread, Hash Browns, Baby Carrots, Fresh Apple Slices, Juice and Milk