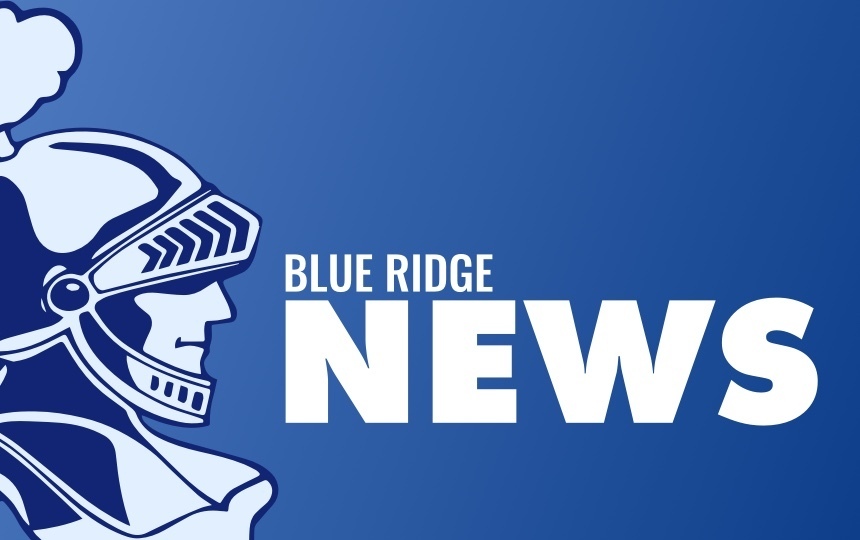 11/15 daily HS student announcements
Jill Hardesty
Thursday, November 15, 2018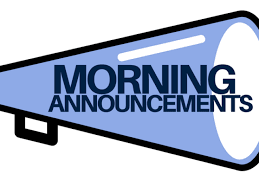 for Blue Ridge High School
Thursday, November 15th
Seniors: please come to the office to sign off on the spelling of your name for your diploma's this week!
The Annual Thanksgiving lunch will be held TODAY in the old gym during lunch. There are no ala carte items to purchase. Turkey and all the trimmings will be on the menu. Please make sure you have money on your lunch accounts!
The Last Progress Reports of the Semester will be given to students FRIDAY during our
morning advisory. We will be using the Benchmark Schedule tomorrow. Also during the Morning Advisory students who need to take the ALICE Make-Up need to report to the Library instead of Advisory.
We will also have a drawing Tomorrow from the Return to Learn Box. This time each winner
will receive 2 Tickets to the Pancake Breakfast on Saturday at Applebee's. Good Luck!
The FFA Agronomy contest for today has been postponed until Monday November 19th.
Join us for "Booksgiving" in the Library on Friday, November 16th during lunch. Participate in games, enjoy some treats, and help decorate for the winter holidays!
Meet the Author! The library is hosting Karen M. McManus, author of One of Us is Lying, on Friday, November 30th at 12:15 PM. She will be presenting to students via Skype and sharing about the writing process and answering questions. Students interested in participating should sign up in the library. They will be excused a few minutes early for lunch, so the presentation can begin promptly.
Attention Freshmen: Puffins/Butter Braids Fundraiser forms were handed out last Friday. If you didn't receive one, see Mrs. Lagle. Money and orders are due November 26th!
Sectional Volleyball t-shirt order forms are in the office! They are due in the office Nov. 20th.
FFA Members wanting to get FFA Apparel need to get an order form from the Ag Room. Orders and money are due Tuesday November 27th.
Please take 3 minutes to complete this very short survey and give the Coalition for Bright Future's your opinion on which of our Parent Campaign Posters you like best!! For more information on our Parent Campaign please visit us on Facebook: https://www.facebook.com/WEARE...https://www.surveymonkey.com/r/LVP8JGM
Today the Girls Basketball Team plays at LeRoy with the Junior Varsity beginning at 5:30 and
the Varsity shortly after. Go Knights!
After school detentions today are with Mr. Seneca.
Today's lunch menu is the Annual Thanksgiving meal in the old gym!
Thank you and have a great day!