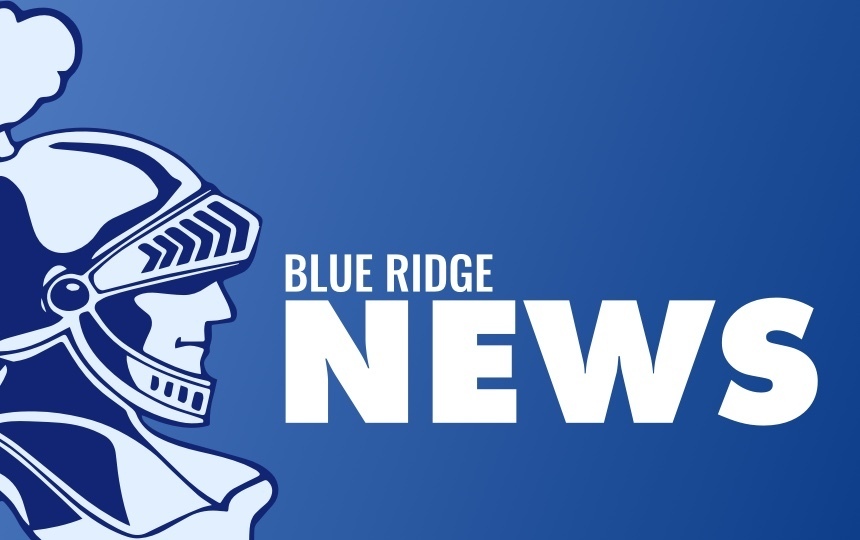 11/30 daily HS student announcements
Jill Hardesty
Friday, November 30, 2018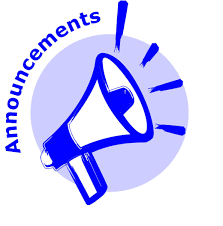 Daily HS Student Announcements
for Blue Ridge High School
Friday, November 30th
Meet the Author Skype for TODAY during lunch has unfortunately been cancelled. It's being rescheduled for the near future, so stay tuned.
The next FFA meeting is Monday with committee meetings at 6pm and the regular meeting at 7pm- bring an item to participate in the White Elephant activity, wear your best Holiday Sweater, and bring your favorite cookie to share. If you have questions, feel free to ask one of the FFA Officers or Ms. Meisner.
Are you looking to help your community this winter? The Blue Ridge FFA Chapter is taking new donations of: Hats, Gloves, Scarves, Packages of Underwear and socks, Diapers, Individual New Toys and new rolls of wrapping paper. You may bring the items to the HS commons and drop them in the box there. These donations will be collected on Monday and given to the Farmer City Angel Tree program. Thank you for helping out YOUR community!
It's not too late to register for the June 2020 trip to Germany, France and Spain. Prices are guaranteed through December 20th. See Ms. Loop for details.
There will be a Spanish Club meeting on Tuesday during lunch. Gwendollen Rudy from AFS International will be here at 12:30 that day to discuss the Student exchange program opportunities. Anyone wishing to have more information about student exchange programs may attend.
Parkland college will be here on Dec. 6th to talk to interested students. Juniors can meet during 4th hour that day, and seniors can meet during 5th hour. Students who cannot miss class can meet with Ms. Hartman during lunch.
Winter sports photos will be on Dec. 12th at 3:30 in the old gym. Picture schedule is:
Quiz Bowl at 3:15 Boys Basketball: 3:30 Girls Basketball 4:00 Cheer 4:30
Congratulations to the Varsity Scholastic Bowl team for going 3-0 last night in their home quad defeating Iroquois West 390-70, Tri-Point 280-100 and Deland-Weldon 370-70 to push their overall record to 9-1. Leading the Varsity Knights was Tyler Maxwell with 24 toss-ups followed by Luke Nichols with 7, Zach Drozs with 3 and Zach Cahoe, Josephine Aldrich, Nadia Beadle and Mitchell Houser with 1 each. Congrats to the JV Scholastic Bowl team for going 2-1 last night defeating Iroquois West and Deland-Weldon and then falling to Tri-Point. Leading the JV Knights in toss-ups was Abby Johnson with 8 and Leo Hardin with 5. Way to go Knights!
Today's lunch menu is: Cheese Pizza or Chicken Tenders
Thank you and have a great day!