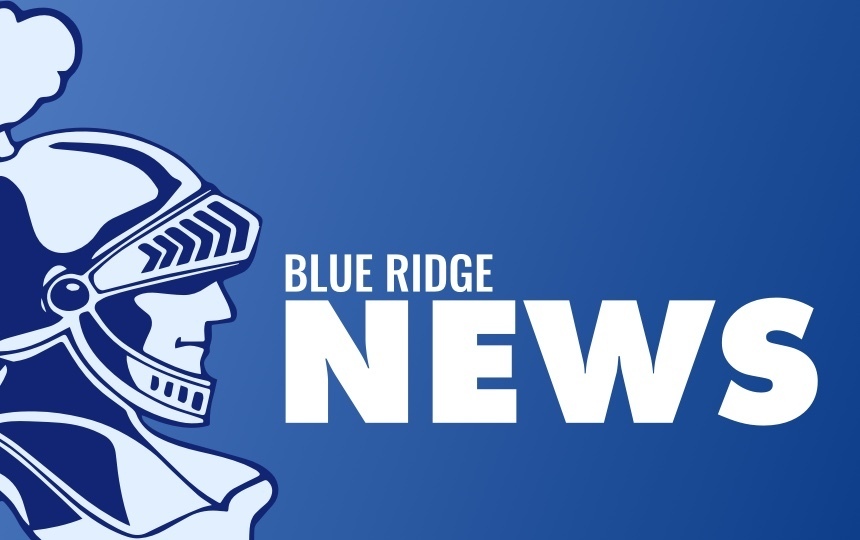 1/28 daily HS announcements
Jill Hardesty
Monday, January 28, 2019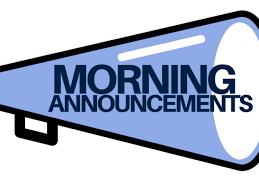 Daily BRHS student announcements
Monday, January 28th
Attention Freshmen: Please see Mrs. Lagle to pick up your Applebee's Pancake Breakfast tickets!
There will be a meeting at lunch in Mrs. Friel's room (the room next to the snack shack) for everyone who is going to be involved in the spring play!
Auditions for Charlie and the Chocolate Factory will be today immediately after school in the library. If you can't make the meeting or auditions, please talk to Miss Yeagle sometime today!
The Class of 2021 is selling window decals as a Prom/Post Prom fundraiser. Forms are available in the office and can be found on the Jr High and High School Boosters Facebook pages. Decals are available for all Blue Ridge sports/activities! The deadline is February 11th.
The Blue Ridge Spanish Club is sponsoring a Valentine's dance on Saturday, February 16th, from 7:30-10:00 in the old gym. Tickets will go on sale starting Monday, February 4th thru February 15th. Tickets are $5 per person in advance, or $7 at the door. We need at least 40 people to register in advance to have the dance. Out-of-School date forms are available in the office.
In addition to the dance, the Spanish Club is sponsoring a Valentine's Day King and Queen. Voting for candidates will take place February 4th thru February 14th and are 25 cents per vote. The king and queen will be crowned either at the dance on the 16th, or at lunch, on Friday, February 15th. Any couple attending Blue Ridge High, Freshmen through Senior, is eligible to participate in the contest. If you and your sweetheart are interested, please see Ms. Loop.
Congrats to the Varsity Scholastic Bowl team for going 2-0 this past Thursday in conference play defeating Arcola 240-160 and ALAH 290-230 improving their overall record to 16-2 (2-0 in the LOVC). The JV split, defeating Arcola then losing at ALAH to push their overall record to 4-6. Leading the varsity in toss-ups was Tyler Maxwell with 10 toss-ups followed by Luke Nichols with 7 and Nadia Beadle with 3. Abby Johnson let the way for the JV Knights with an impressive 9 toss-ups! Way to go Knights!
The Knights Boys Basketball team finished 2 and 2 in the LOVC tournament last week.
Today the Girls Basketball team plays at the Decatur Lutheran Association beginning at 6:00.
Go Knights!
After school detentions this week are with Mr. Seneca.
Today's lunch menu is: Cheeseburger or Pork Fritter
Thank you and have a great day!