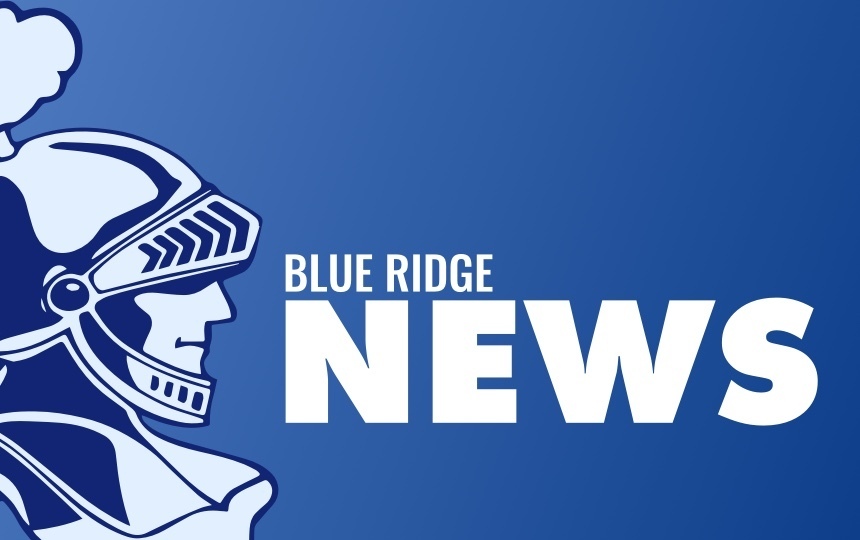 2/13 daily HS student announcements
Jill Hardesty
Wednesday, February 13, 2019
HIGH SCHOOL ANNOUNCEMENTS
for Wednesday, February 13th
There will be a scholastic bowl practice in the library after school TODAY until 4:30pm.
The Spring Sports parent meeting will be TONIGHT at 6pm in the new gym.
HS book club will meet during lunch on Thursday.
The next FFA meeting is TONIGHT in the Ag room. Committees are at 6pm and the chapter meeting is at 7pm.
THURSDAY is the last day to purchase Valentines Dance tickets!! Only 15 tickets have been sold. If 35 tickets are not sold by Thursday, the dance will be cancelled! Tickets can be purchased during lunch. See a Spanish Club member if interested!
The CEO Field Trip for most of our Junior students has been scheduled for THURSDAY.
Students who have read books on the Lincoln Award book list, are encouraged to stop by the library to vote for their favorite between Feb 19th and March 15th. Earn a free meal and be recognized on Honors night in May.
Reminder: Students participating in the Read for a Lifetime Program should let Ms. Brokaw or Mrs. Raines know which 4 books they read no later than April 12th. Participants will be eligible to participate in the end of the year lunch celebration and be recognized on honors night.
Next week is National FFA Week! As always, a fun schedule starts on:
Tuesday, Feb. 19th with
Dress Up: FFA Attire/Official Dress
Event: Teacher Appreciation Day- Lunch served by FFA members
Wednesday, Feb. 20th with
Everyone -Dress Up Day: Theme is America (Red, White, Blue)
Event: Truck and Tractor Day

Non FFA Members pay $5 to participate
Forms are due this FRIDAY, FEB 15th! Forms are in the Ag wing bulletin board
o For Non-FFA members it is $5 that will go towards sending a member to FFA Leadership Camp. See an FFA Officer or Ms. Meisner.
Thursday, Feb 21st with
Everyone Dress Up Day: Theme is Career Day (Future Career)
Event: College and Career Fair 8am-1pm in the Old Gym

Teachers can bring down Study Hall, Classes, students can also go in before school and during lunch
Ending on Friday, Feb 22nd with
Everyone Dress Up Day: Theme is Life on a Farm (Dress up like an animal or a farmer)
Event: FFA Barnyard (Petting Zoo)
It's pancake time again! The Class of 2022 is selling Applebee's pancake breakfast tickets for $5 each. It is on Saturday, Feb 23rd from 8-10 a.m. at the Champaign location on North Prospect.
Last night several of our FFA Members competed in the Section 16 Proficiency Awards with their SAE Record books: Megan Schumacher- Safety, Gracie Myers Nichols- Ag Education, Lindsey Quinn- Ag Communications, Jaton Shaffer- Diversified Crop Placement, Ag Sales, and Fiber/Oil Crop, Wyatt Summers- Outdoor Recreation, Katie Cole- Food Service, Audrie McClain- Equine Entrepreneurship, and Nick Becker- Home/Community Development. Jaton (Ag Sales), Megan (Safety), and Wyatt (Outdoor Rec) are all advancing to Districts in March. We've also had several runner-ups including Audrie, Gracie, and Lindsey. We are proud of all of the hard work our students have put into the event!
Congratulations to the Boys Basketball team for winning last night 55 to 48 against ALAH. Nick Burrow scored 22 points and Zach Stephens scored 16. Their record is now 15-14. Way to go Knights!
Remember - there is no school this Friday, 2/15 or Monday, 2/18!
After school detentions this week are with Mrs. Wieber.
Lunch menu for today is: Bosco Stick or Buffalo Tenders w/ oven fries
Have an awesome day!