EDIT MAIN
A message from Mrs. Nichols:
Welcome to BRIJHS!
We are a building that serves students in Grades 4-8 in the Blue Ridge District. The staff of 45 works together every day to ensure high quality education, clean hallways, and nutritious food for our students.
Students in grades 4-6 have a curriculum that consists of Math, Reading, Science, Social Studies, Language Arts, Music, Band, PE, Art, Library Skills, Guidance, and Handwriting or Keyboarding.
Our Junior High students have a double block of Language Arts and core classes in Math, Science, Social Studies, and PE. Students may also elect to take Band. Junior High students also have "Exploratory" classes on their schedules. These consist of quarter-long courses that include Health, Art, Wellness, Teen Self, Technology, and Agriculture.
BRIJHS is a member of the Sangamon Valley Conference. We offer competitive extra-curricular activities such as Baseball, Basketball, Volleyball, Track, and Scholastic Bowl. We also offer a variety of other activities and clubs including Student Council, yearly theater productions, Pull-Up Club, and Yearbook Club.
We welcome all visitors to our building. Please do not hesitate to contact me if you have any questions or concerns.
Yours in learning,
Katie Nichols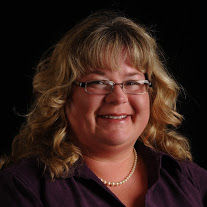 BRIJHS Principal
Blue Ridge Intermediate Junior High School
Address: 107 S. McKinley St., Mansfield, IL 61854
School phone: 1-217-489-5201
School fax: 1-217-489-9051