A message from Mr. Peyton:
Welcome to Schneider Elementary! We are a Pre-K-3 learning community that provides our students a safe, positive, and productive learning environment. Our teachers are knowledgeable and caring individuals that provide a student-centered, personalized and well-rounded approach to learning.
At Schneider we welcome all parents to be involved in their child's academic journey and we look forward to working with you to create a successful learning experience for your child.
If you have any ideas, suggestions, or concerns feel free to contact me.
Sincerely,
Ryan Peyton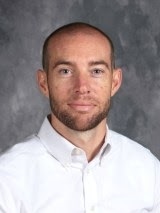 Ruth M. Schneider Elementary Principal
Ruth M. Schneider Elementary School
Address: 309 N. John St., Farmer City, IL 61842
School phone: 1-309-928-2611
School fax: 1-309-928-2195