Happy Principal Appreciation Week, Mr. Peyton!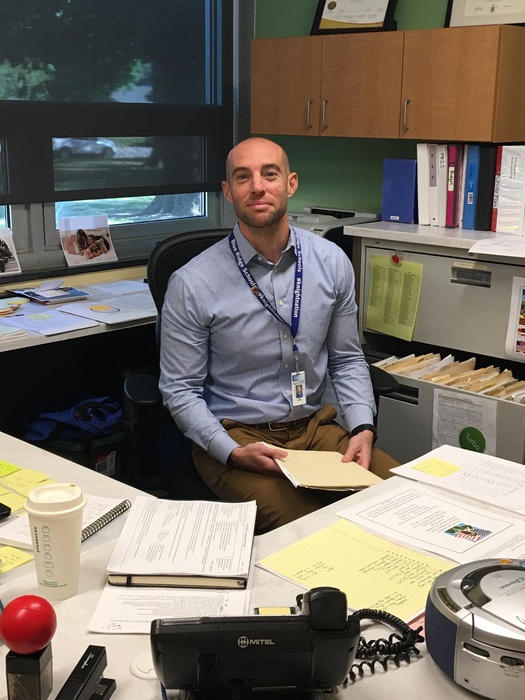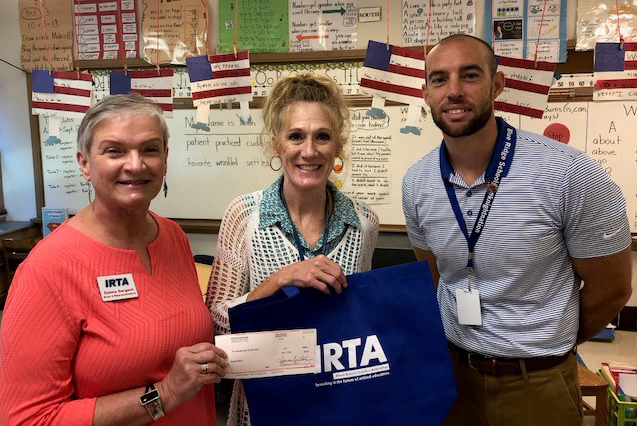 Mrs. Wrestler's 2nd grade students learning about colors and abstract art. Here they are creating their "Kandinsky" inspired collages!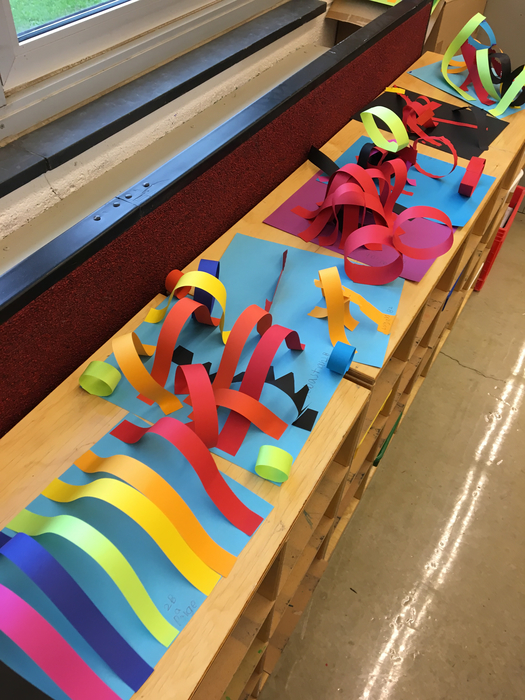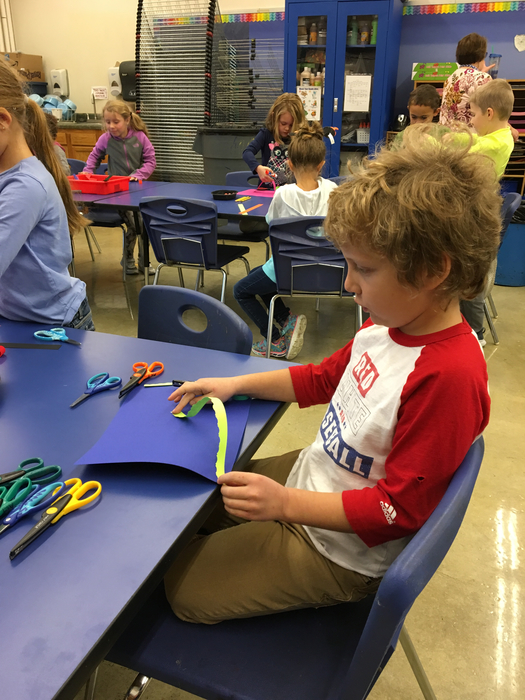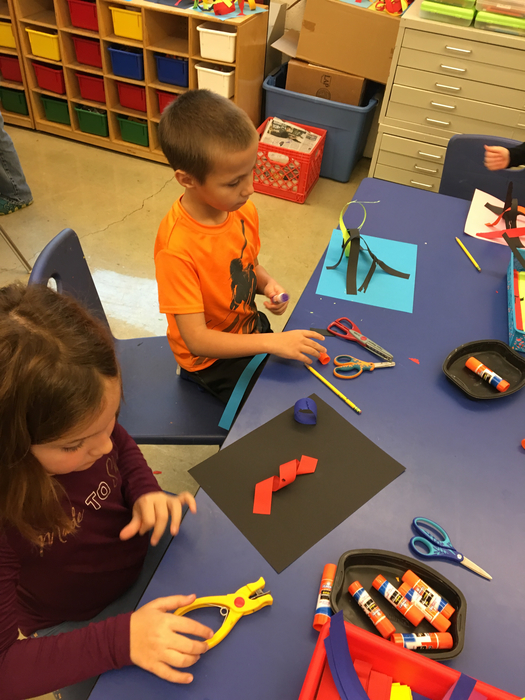 Sign up now for after school clubs: K-2nd and 3rd-5th will have Art Club after school on Wednesdays. Flyer posted at
http://5il.co/5diu
. 6th-8th will have Coding Club after school on Thursdays. Flyer posted at
http://5il.co/5dit
.

Happy Principal Principals Appreciation Week, Mrs. Nichols!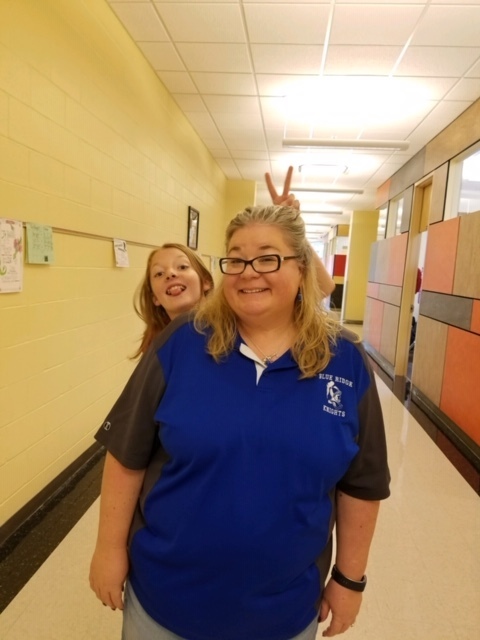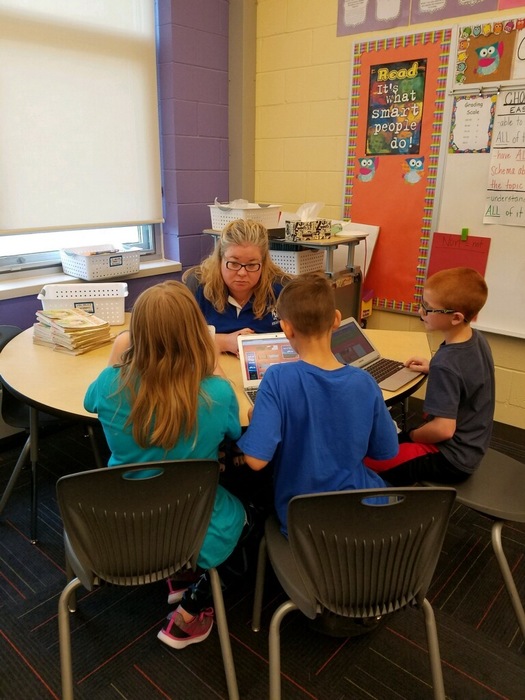 STEAM Club will have a culminating event, 4H Family Food Challenge, on Nov.7 at Schneider School. A spaghetti meal will be served at 6pm. Family Food Challenge begins at 6:30 pm. Only 100 seats are available! See the flyer at
http://5il.co/5dir
to register.

The students and staff of Schneider Elementary School cordially invite all Veterans to attend a special program in their honor. The program will be held in the Moore Gym at Blue Ridge High School at 1:00 p.m. on Monday, November 12, 2018. Veterans and their families are also invited to join us for lunch from 11:15 a.m.-12:15 p.m. Please RSVP for lunch to the Schneider School office at 309-928-2611 by Friday, November 2nd. No RSVP needed for those coming to the program only.

Happy Principal Appreciation Week, Mr. Lawrence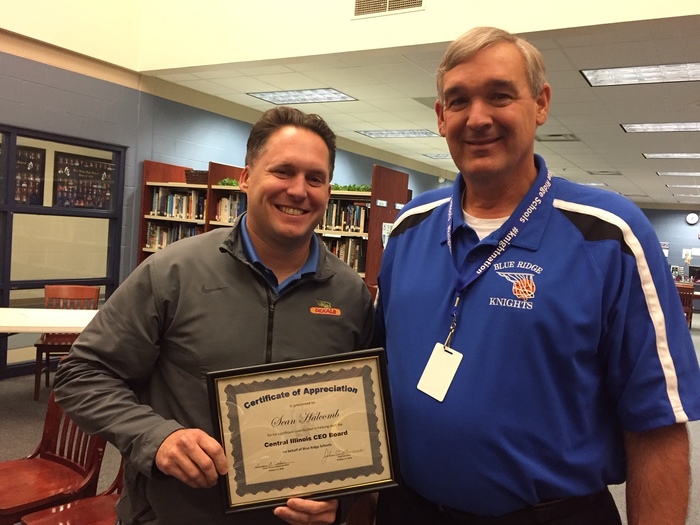 Angel Tree is still accepting application. Contact any school office to pick one up. Questions can be directed to Lynda Harman @ 309-846-8500.

Oct. 22-26 is Principal Appreciation Week. BR is blessed with great principals for our schools. Mr. Lawrence, Mrs. Nichols, and Mr. Peyton care about our students and community! If you get a chance, let them know that you appreciate the work they do!

The Superintendent's Monthly Update for October is now posted at
http://5il.co/5br7
. Lots of great things happening at Blue Ridge!


Hungry? Come out on October 30 to Monical's to help support the FC Baseball Corporation. Must have flier for donation to be applied.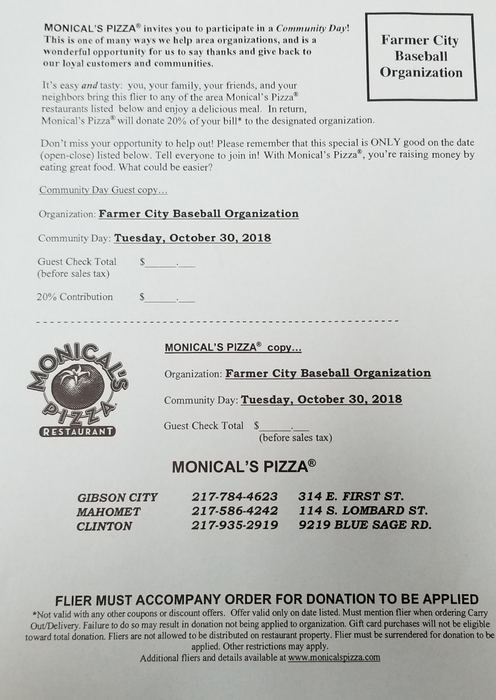 The Backpack Food Program provides weekend provisions for students at risk of hunger. Volunteers are needed for food packaging 1:30-3 PM in the BRHS Ag Shop on 9/12, 10/17, 11/14, 12/14, 1/16, 2/13, 3/13, 4/17, 5/15. Come by and lend a hand if you can!

Our Knight Walk tradition will be quite chilly tomorrow morning. Please dress your child accordingly for the 40 degree temperatures. Go Knights!

October is principal appreciation month! We are thankful for the high quality principals we have at Blue Ridge. Here is a video from the Illinois State Superintendent honoring the work of principals:
https://www.youtube.com/watch?v=j42mfDdezl4

Mark your calendars! BRIJHS Drama Club presents The Hobbit on Friday, November 9 at 7:00 p.m. Call 217-489-5201 to reserve your tickets today!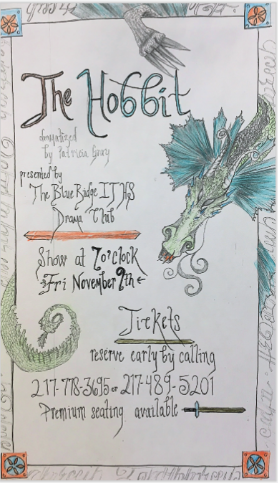 Due to Homecoming activities there will be NO Parent Advisory Committee Meeting tonight. We will meet again next month.

Three positions for the BR Board of Education are up for election in April 2019. For those interested in running for election, petitions will be due to the DeWitt County Clerk's office Dec. 10-17, 2018. The 2019 Candidate Guide is posted at
http://5il.co/55pw
.