Our last JH Dance of the year is Friday! The dance will be held from 6-8 pm and we are thankful to have our Boosters providing pizza for the students. Cost is $3 entry and we'd love to have some parent chaperones. If you're interested in joining the fun, please email
aweedman@blueridge18.org

This afternoon, Monday, 2.6.2023, Blue and Red routes will be combined and will arrive home up to 15 minutes late. Thank you. #br_u_knighted

We have bus delays this morning due to illness. Green and White routes will be combined. Most of Green will be picked up 15 to 20 minutes late. The gas station stop in Mansfield will be picked up 15 to 20 mins late. All will arrive to school approximately 15 minutes late this morning. We apologize for the inconvenience. #br_u_knighted

Blue Ridge will join the Illinois State Board of Education (ISBE) in the eleventh statewide survey of school climate and learning conditions. The survey provides a unique opportunity for 4th-12th grade students, teachers and parents to have a voice in improving their schools. Please see the informational letter here:
https://5il.co/1odmb
Students and teachers will take their survey between February 13 and March 31. If you would prefer that your student does not take the survey, please complete and return this form:
https://5il.co/1ocyk
and return it to your student's school by February 10. The parent survey is open and will remain open through March 31. You may access the parent survey here:
http://survey.5-essentials.org/illinois/survey/parent/
. These surveys will serve as an opportunity for schools to reflect on progress since the last statewide implementation. You will receive reminders during the survey window as we highly encourage all our teachers, students, and parents to make their voices heard to impact positive growth in our schools. #br_u_knighted

Schneider Families, Kids Heart Challenge has officially kicked off! It's easy as 1, 2, 3... 1. Start by downloading the Kids Heart Challenge app or visiting our link below. 2. Help your child to select a personal challenge: "Be Kind" or "Move More". 3. Become a Heart Hero by sending emails/e-cards on the website or texts via the app to invite friends and family to support. Click Here to Register -
http://www2.heart.org/goto/schneider_farmercity
or Download the Kids Heart Challenge App!
Attention 8th Grade Parents!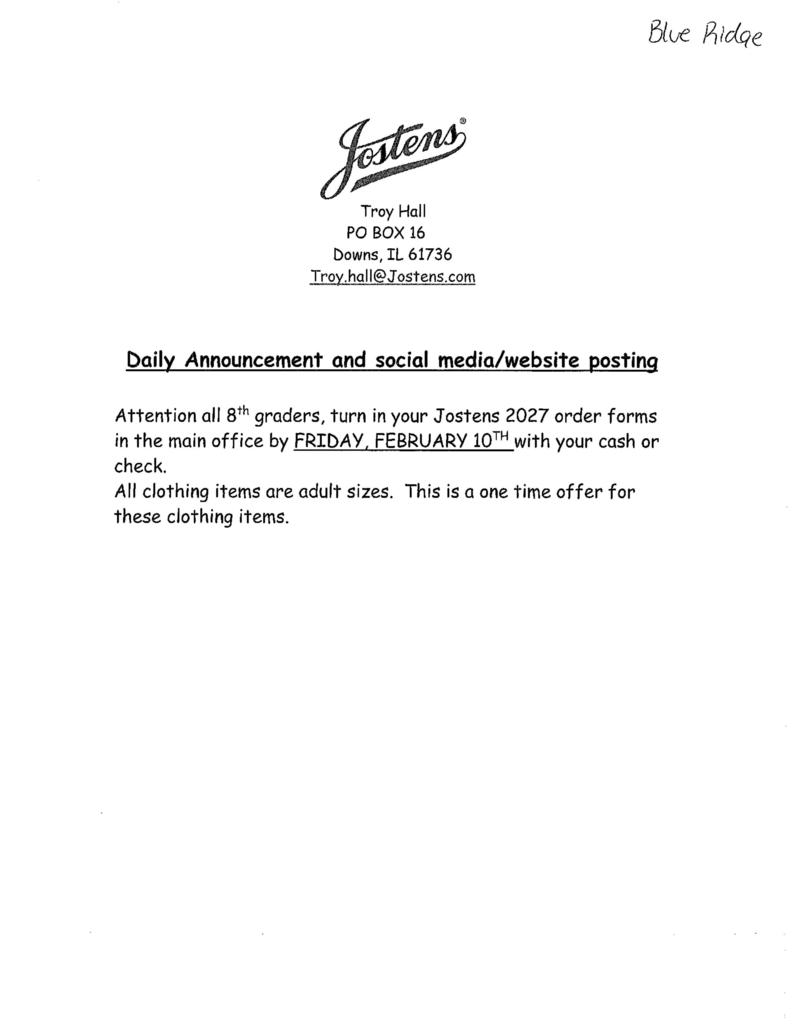 Important Information for our 8th Grade Parents - Freshman Orientation is coming soon! We plan to see you Wednesday, 2/1, from 6-7pm at BRHS. Doors open at 5:30. Please bring your students with you. Topics will include course selection, elective offerings, activities and more. We want to make the transition from BRIJHS to BRHS successful! #br_u_knighted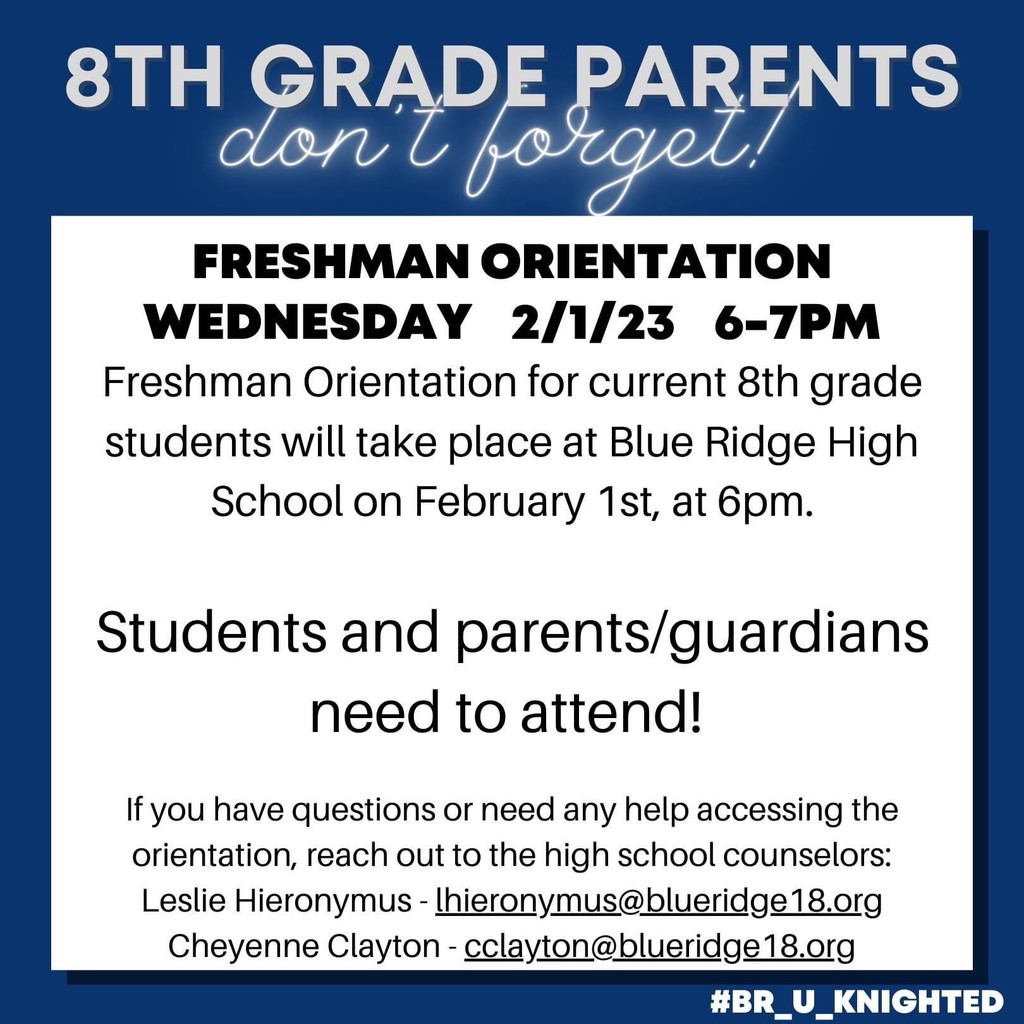 This morning we celebrated the 100th Day of School with a parade. What a great way to kick off the week! #br_u_knighted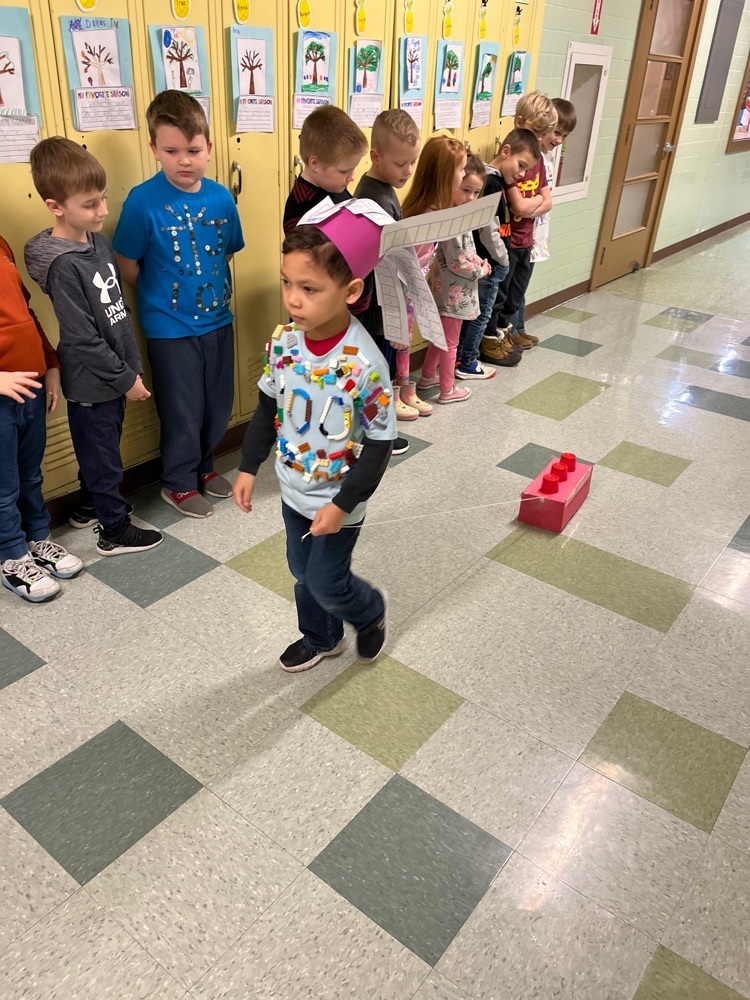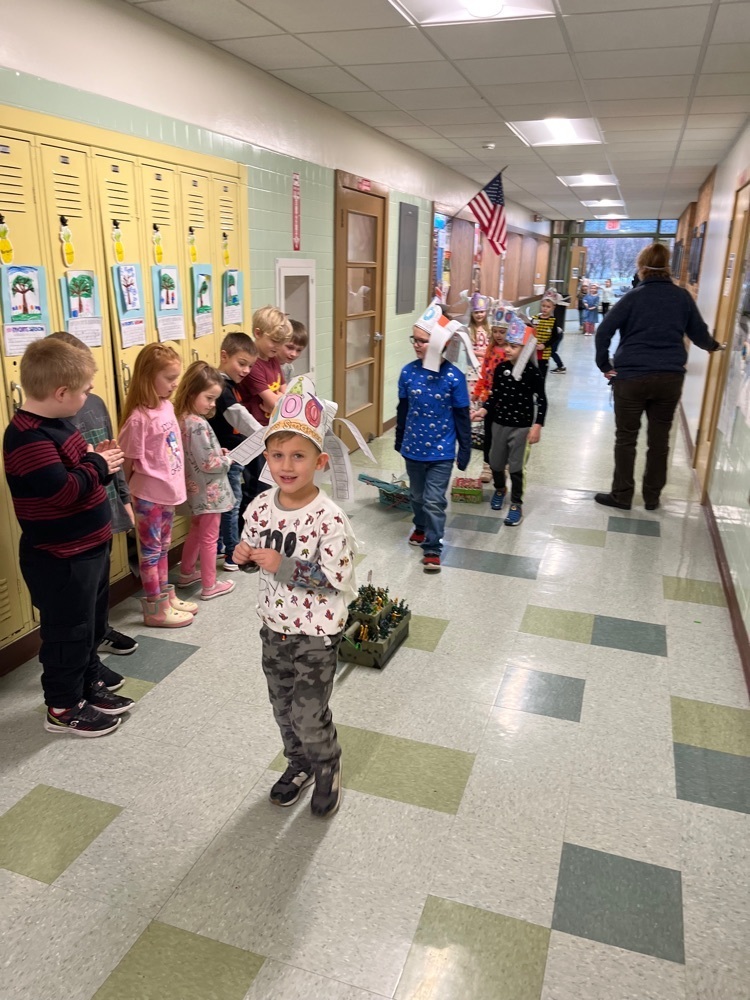 Check out this upcoming activity! Sign up soon so you don't miss out. #br_u_knighted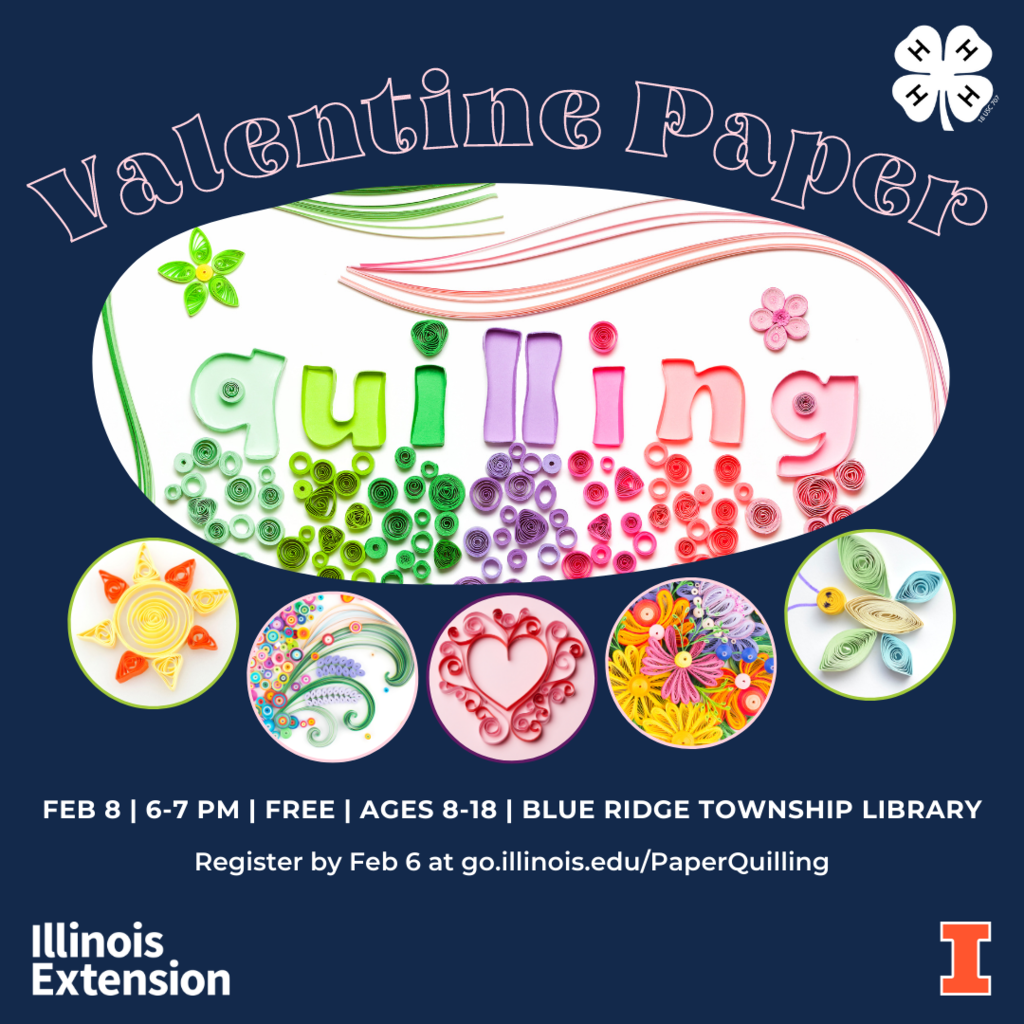 Trinity Community Fellowship is partnering with CU @ Home in Champaign and hosting a remote site for One Winter's Night. Community members are welcome to join them on Friday, February 3, starting at 6pm. Check out the flyer for more details
https://5il.co/1nzgw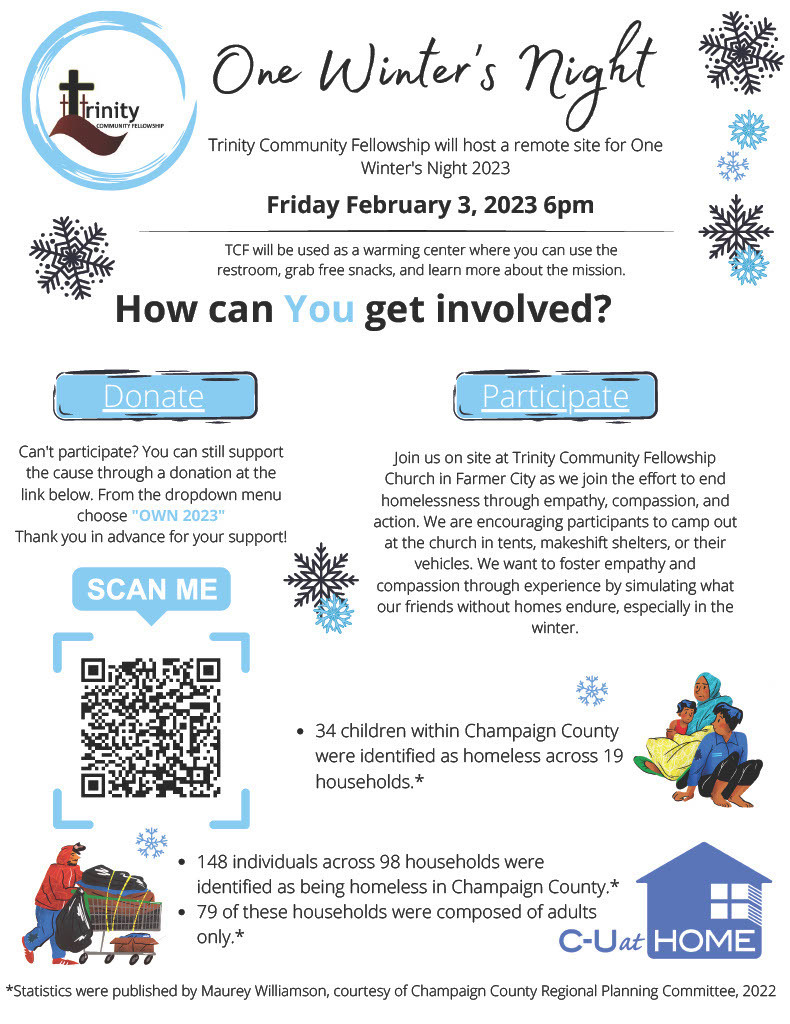 What To Wear Tomorrow - make it easy on yourself and wear your Blue & Silver and/or Knightwear!
https://5il.co/1gf99
#br_u_knighted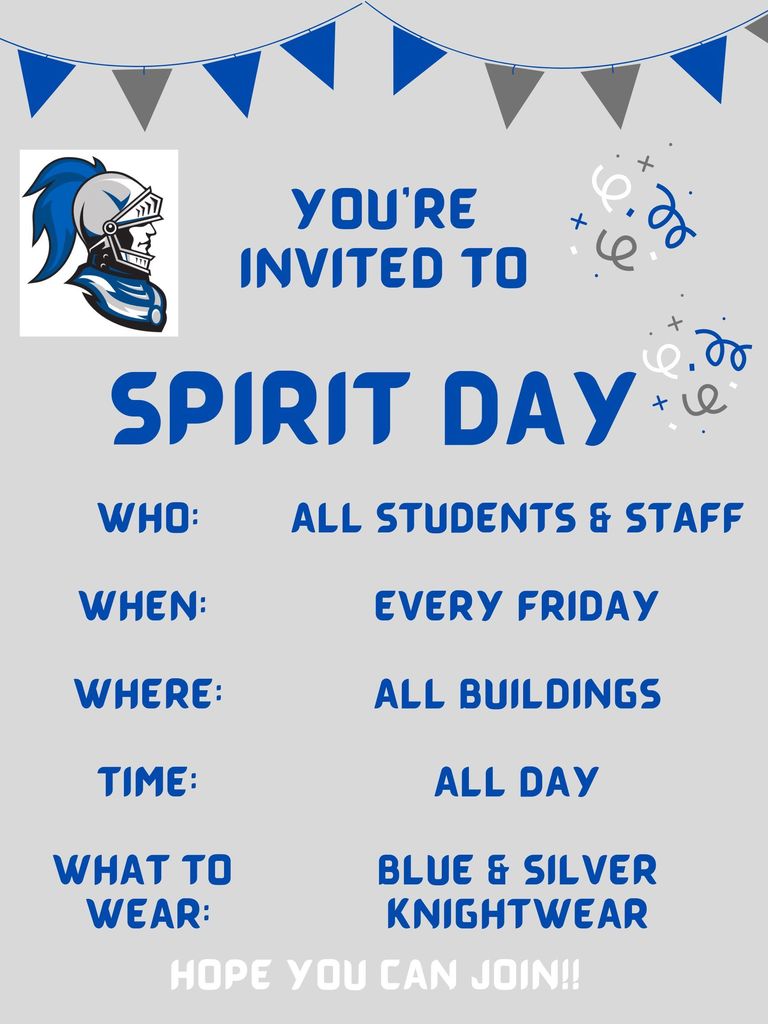 Good morning! Our team has been preparing parking lots and sidewalks since early this morning. Our drivers will be using extra caution. Please remind any young drivers in your household to do the same so we all arrive safely this morning. # br_ u_ knighted

Breakfast and lunch menu items for tomorrow (1/26) are muffins and orange chicken. YUM!!

BR parents, we have a change of plans this Wednesday morning. The conditions are changing very quickly and we believe it is safer to move to an E Learning Day. Students will learn from home. Please see the district webpage, click on the menu button, and select links for parents, where you'll find what you need for each grade level's learning today. You may also message your child's teacher if you have any questions. Thank you for your understanding! #br_u_knighted

Good Wednesday morning! We are in session this morning. Road crews will be taking care of the roads throughout the morning. Afternoon activities will be determined midday and communicated as soon as a decision has been made. Thank you for your patience and understanding! #br_u_knighted

Sub teachers and sub paraprofessionals are needed within the district. Be sure to check out the pay increase too that took effect this calendar year for subs! Take a look at the flyer to see if you qualify for either of them and if interested, contact the Unit Office at 309.928.9141 for more info or visit roe17.org.
https://5il.co/1hqww
#br_u_knighted

Did someone say snow's coming?? Parents, we are asking students to prepare for the possibility of inclement weather by bringing devices and/or supplies home this evening in case we cannot be on campus tomorrow. We will be communicating our decision before 6 am via our app, website, text, local radio, and television. If we call an E-Learning Day, please visit the district webpage, click on Links for Parents, where you will find E-Learning links by grade level.
https://www.blueridge18.org/page/links-for-parents
. Above all, stay safe, and we'll send updates as they are available. #br_u_knighted

Everyone please meet Stephanie Irby. She is the Accounts Payable Coordinator for the District. Welcome to Blue Ridge!
https://5il.co/1no8l
#br_u_knighted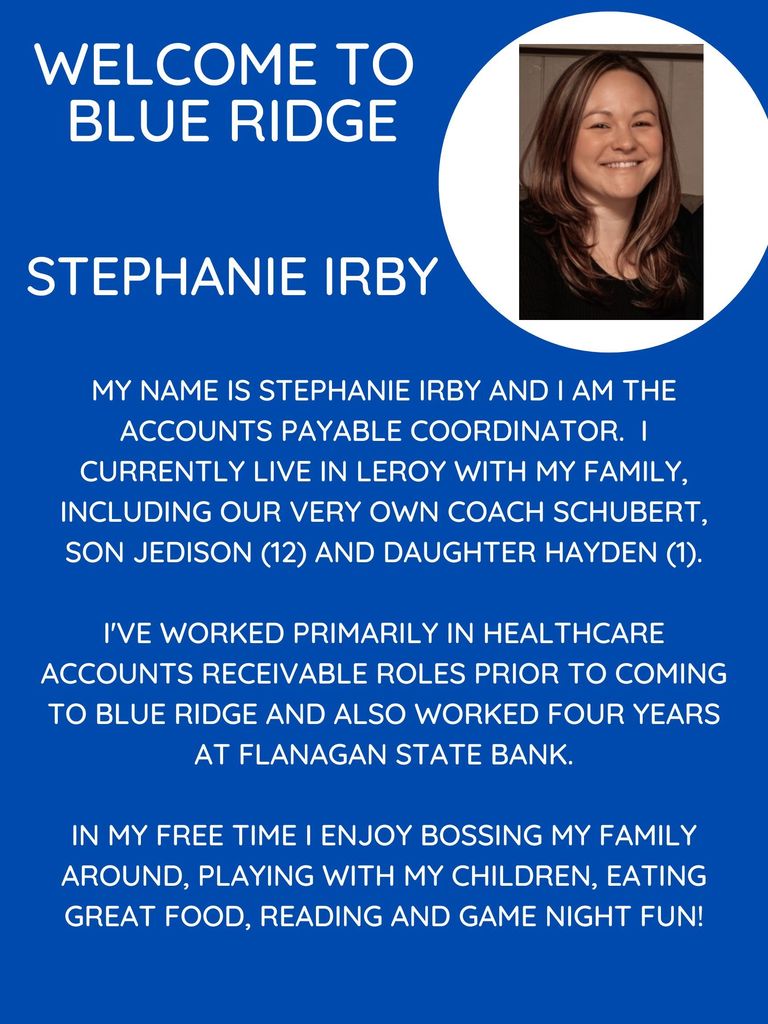 BR Parents and Guardians, Ms. Anita Beaman is our District Librarian and she has been doing excellent work with our students since she joined us in August. Would you click on the link and read her letter to learn more about what she offers in each of our buildings?
https://5il.co/1ninl
Thanks for all you do for our students and teachers, Ms. Beaman! #br_u_knighted