Don't forget about our K/1 music program tomorrow night, 12/6, in the old gym at the high school. The fun starts at 7:00 pm. Hope to see you there!

GREEN bus and WHITE bus will be combined this afternoon for PM shuttle. There will be delays dropping students at their homes. Thank you for understanding! #br_u_knighted

'Tis the Season! BRIJHS Parents, You're Invited to our Holiday Sing-a-long on December 20. We'd love to have you here! Details linked here:
https://5il.co/1lhi2
#br_u_knighted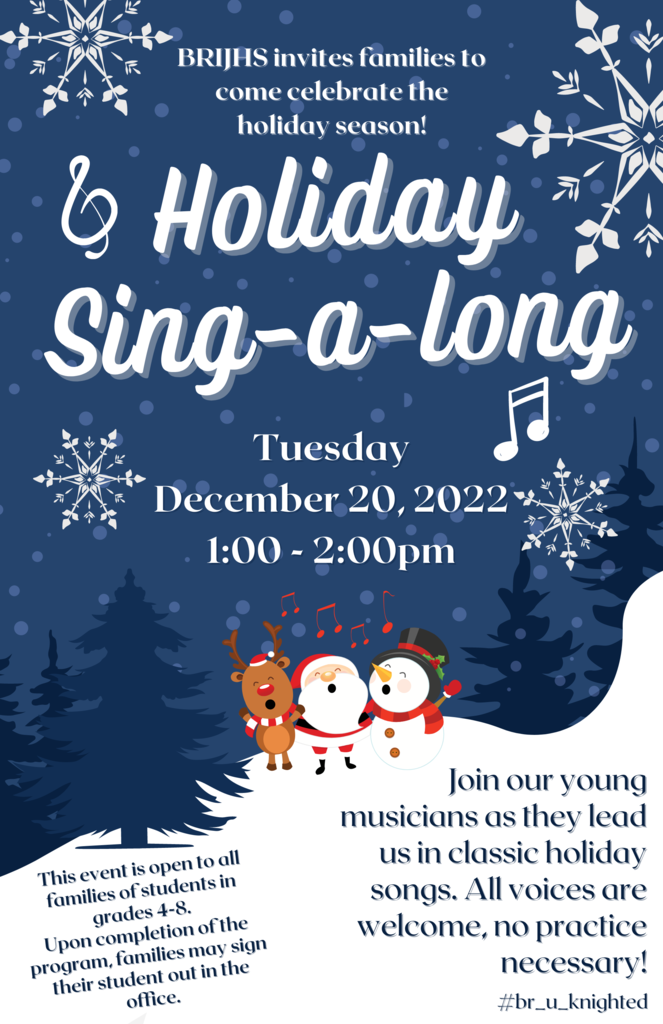 Spirit Friday is tomorrow!! Don't be late and be sure to participate!! #br_u_knighted
https://5il.co/1gf99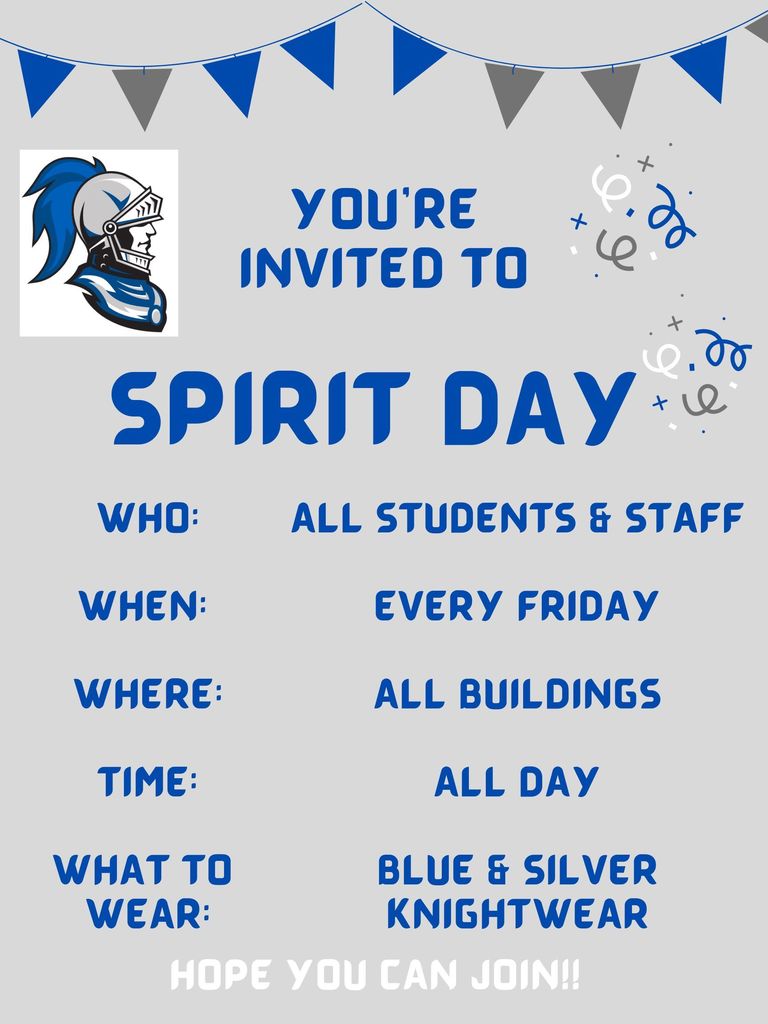 BR Parents and Guardians, the CDC is not recommending weekly COVID screening, so we will be discontinuing SHIELD testing in our school buildings effective second semester. Home tests will be provided to symptomatic students when requested. Thank you! #br_u_knighted

Sub teachers will see an increase in daily pay, starting January 1, 2023. Check out the flyer for details!
https://5il.co/1lad6
If you're interested in how to become a sub teacher, call the Unit Office for all the info!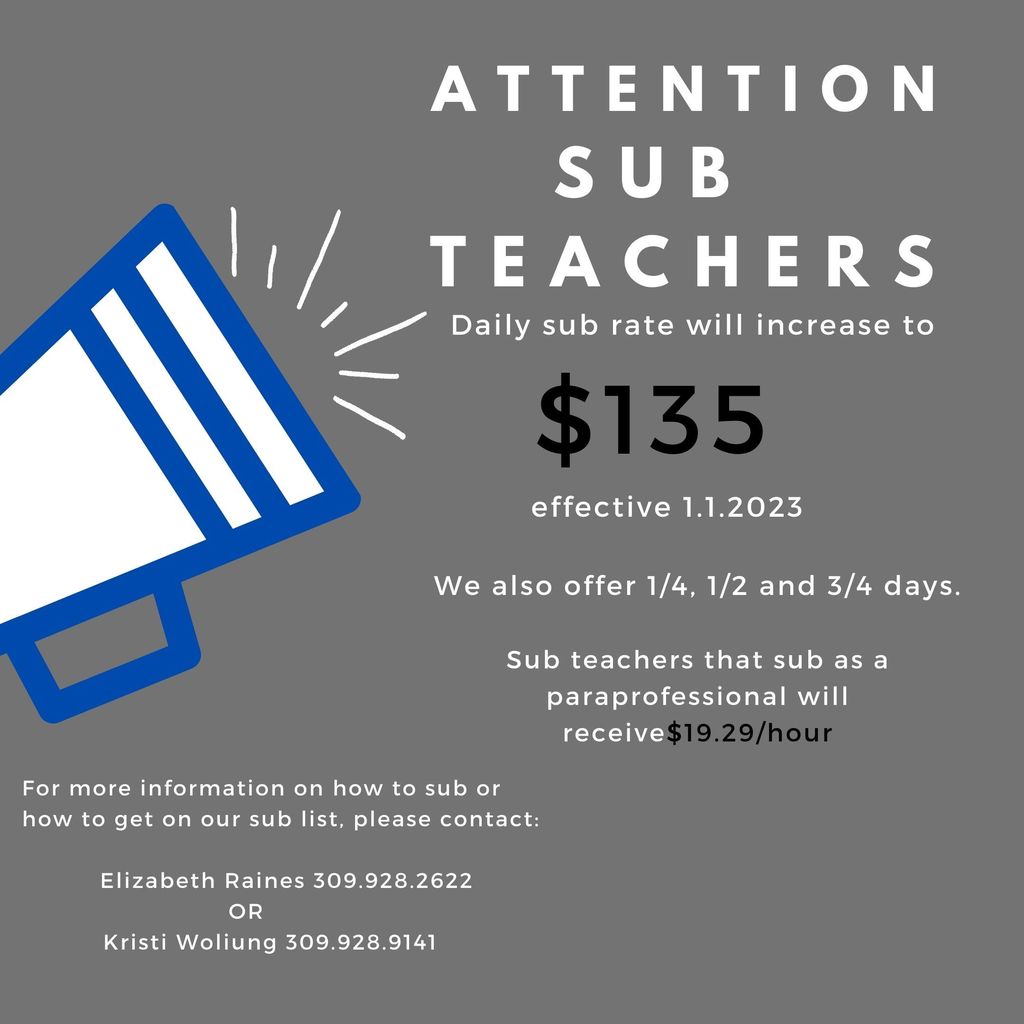 Supply and demand on food items is hitting the cafeteria. Please be patient and considerate with the cafeteria staff if they are unable to get some of the posted food items on the menu. If changes are made to the menu, they will be posted here. Thank you for understanding! #br_u_knighted

We're thankful to welcome students back today! Here's a glimpse at what 4th grade was up to on the last day before Thanksgiving break: Mrs. Plowick's ELA classes finished a novel study on Because of Winn-Dixie by Kate Dicamillo. They were surprised with a reenactment of the party that took place in the book. Mrs. Painter's class made egg salad from scratch and it was some of the fourth graders first time having it. So many loved it!! #br_u_knighted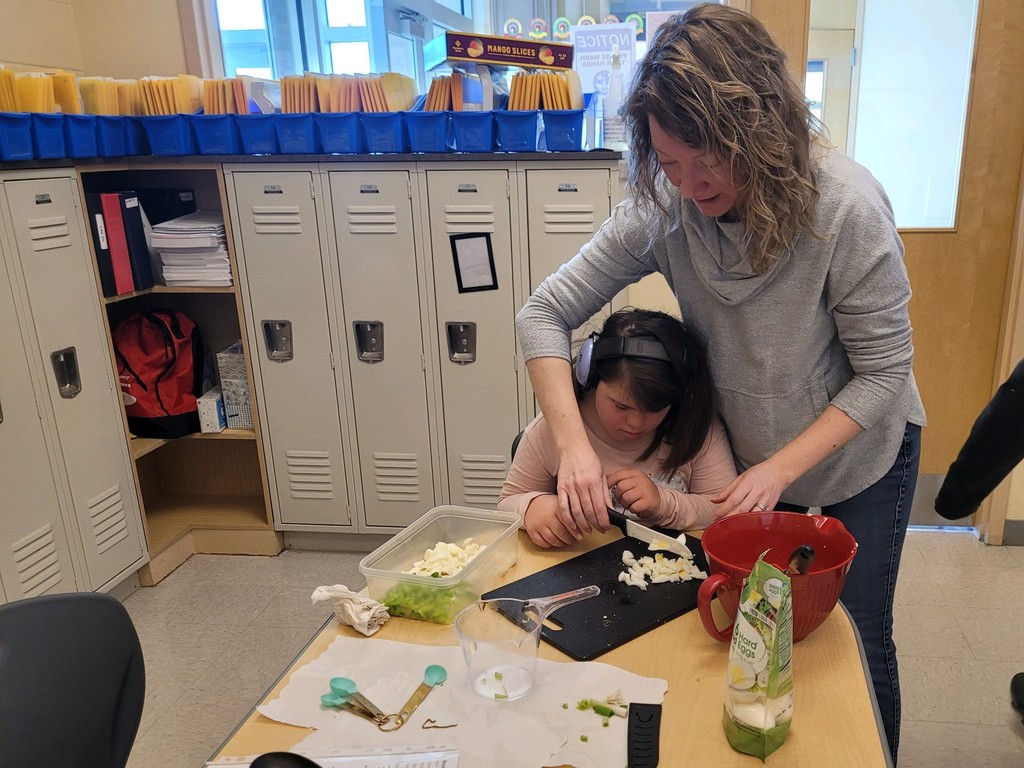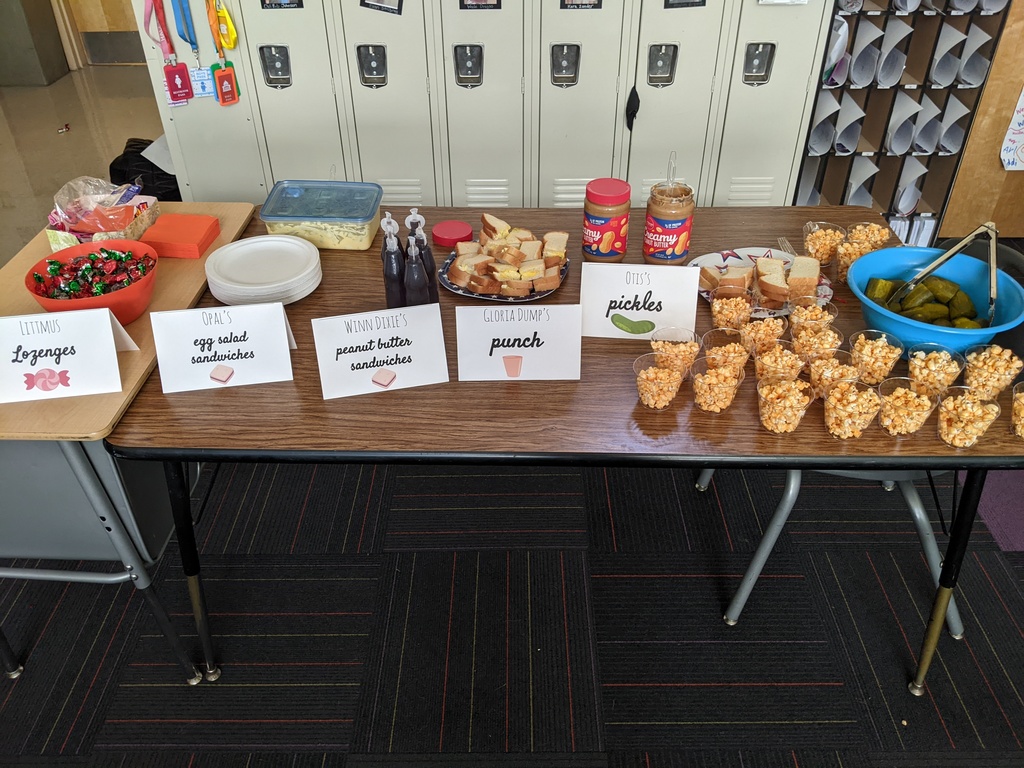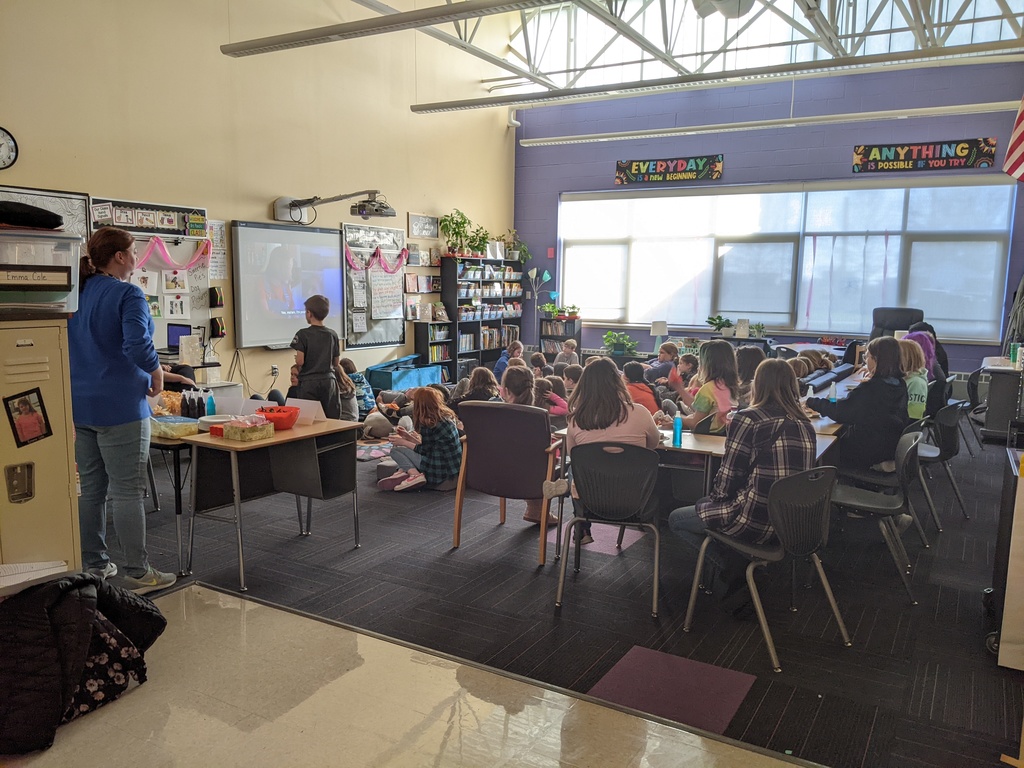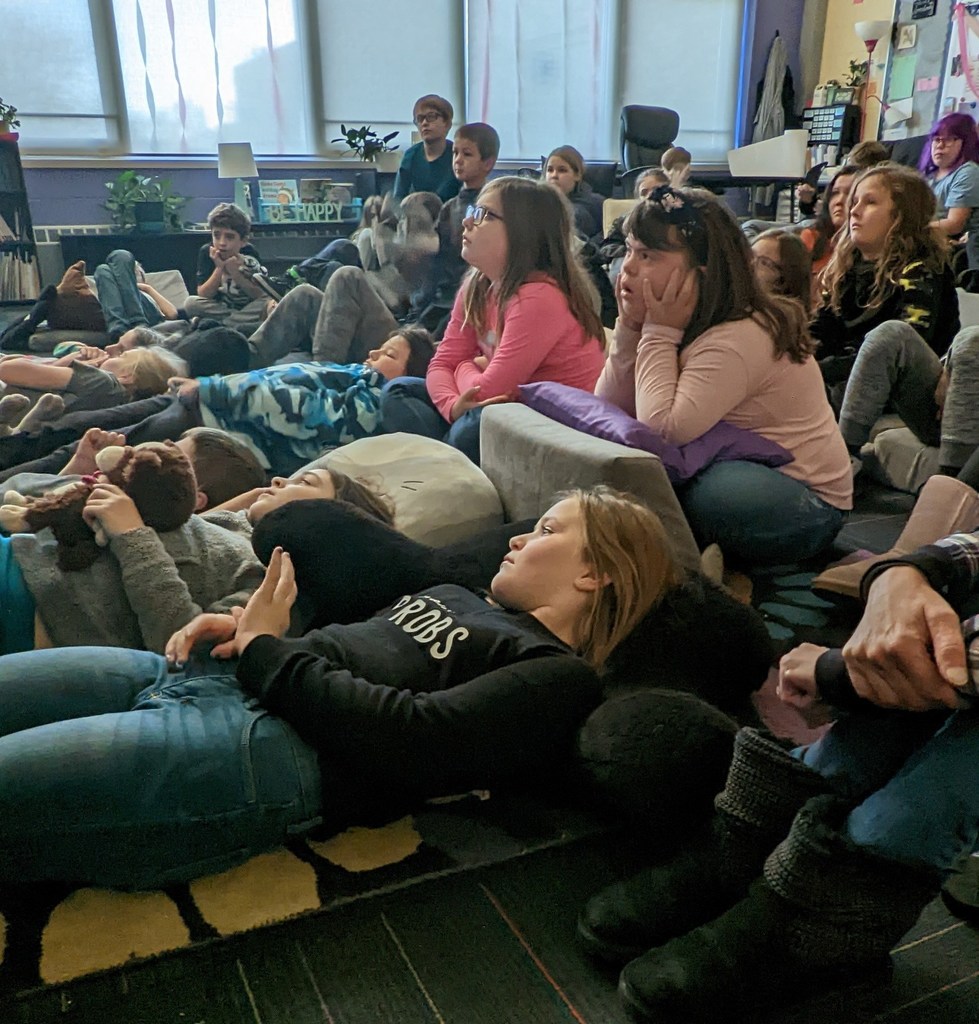 The Kindergartners were busy today! They started the day with a Thanksgiving balloon parade then a special Thanksgiving luncheon. Thank you to our Kindergarten team and volunteers for making today possible! #br_u_knighted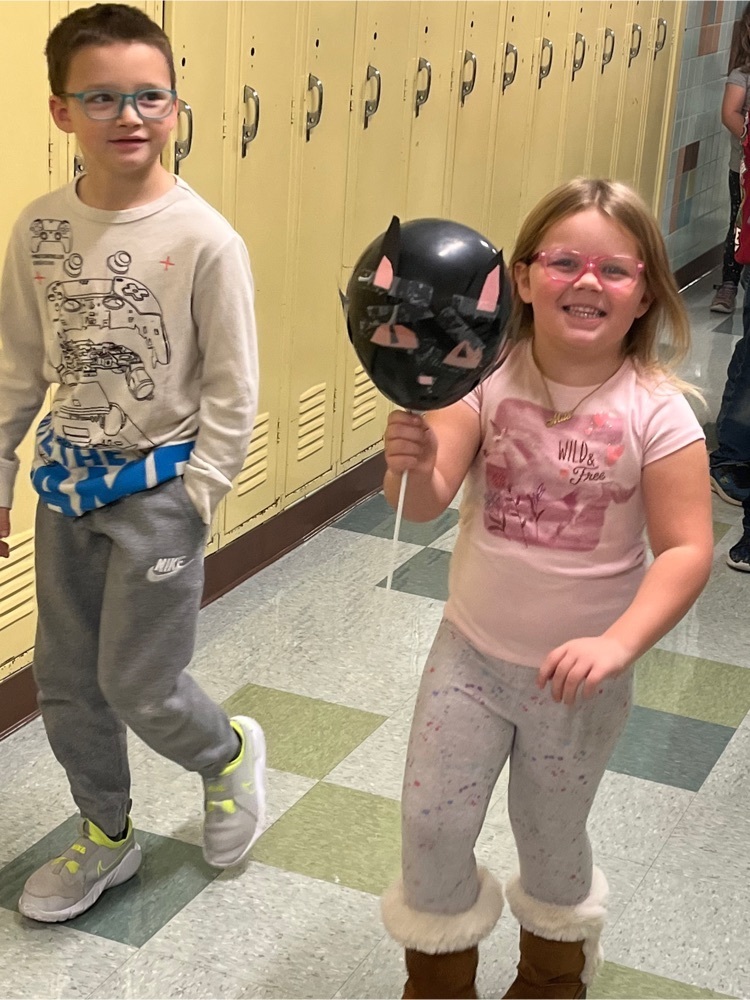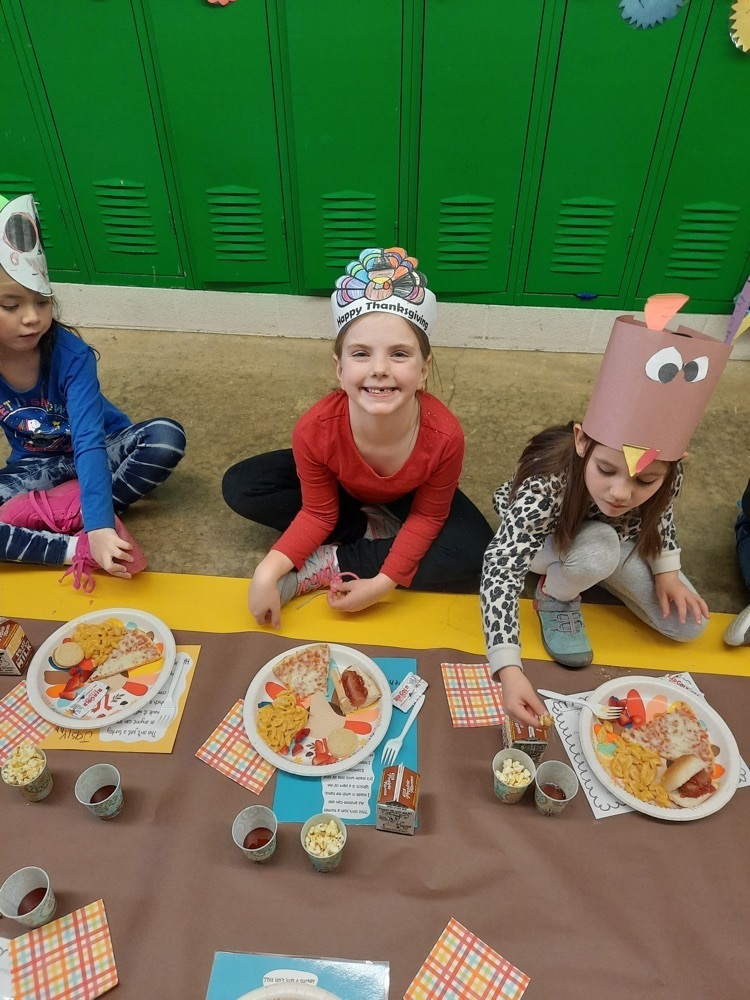 BRIJHS Parents, Please review the monthly parent letter from Mr. Huddleston and have a wonderful Thanksgiving!
https://5il.co/1l4g5
#br_u_knighted

What an amazing opportunity for our high school juniors and seniors!! #br_u_knighted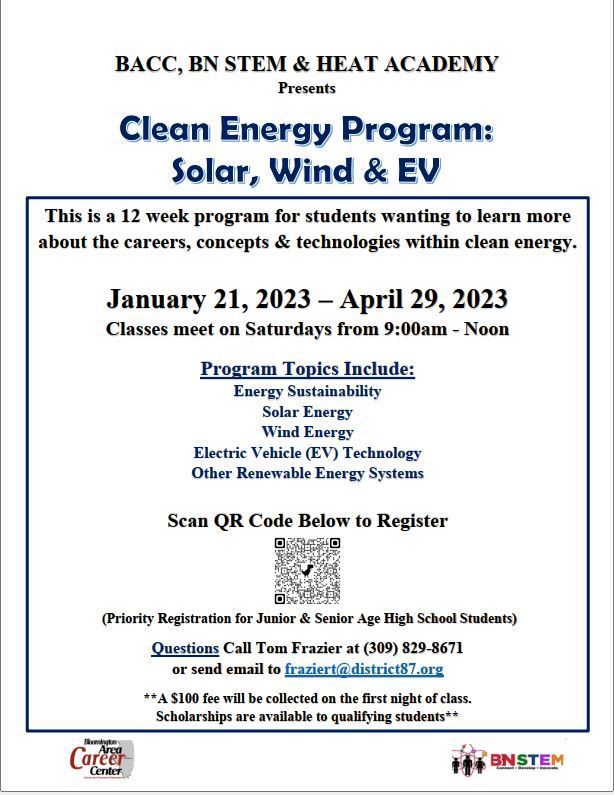 Winter weather has already made a brief visit. When it comes back for good, here's how the district will notify you of any changes in the instructional day. Please take time to review the letter now, before it's needed!
https://5il.co/1l333
#br_u_knighted

This Superintendent's Monthly Update
https://5il.co/1kt4x
comes complete with a video clip that you just can't miss!
https://youtu.be/vn0Pb4QHxrc
. How awesome is that? Please take a few minutes to watch and listen before you read the newsletter! #br_u_knighted

Parents and visitors to BRIJHS, we need your help! On McKinley Street we have signage posted that traffic is one way (north) during the hours of 7:30 a.m.-9:00 a.m. and again from 2:30 p.m.- 4:00 p.m. This is in effort to keep all students, staff, and visitors safe during our busiest times of day. Thanks for cooperating with the posted plan! #br_u_knighted


Brrrr...the VFW Post will be serving chili, vegetable soup, dessert and drink for $8 at the VFW building on the square before the Farmer City Christmas Parade this Sunday from 11-2. Be sure to stop in to get warm and grab a bite to eat!!

Come meet your new principal! See you there! #br_u_knighted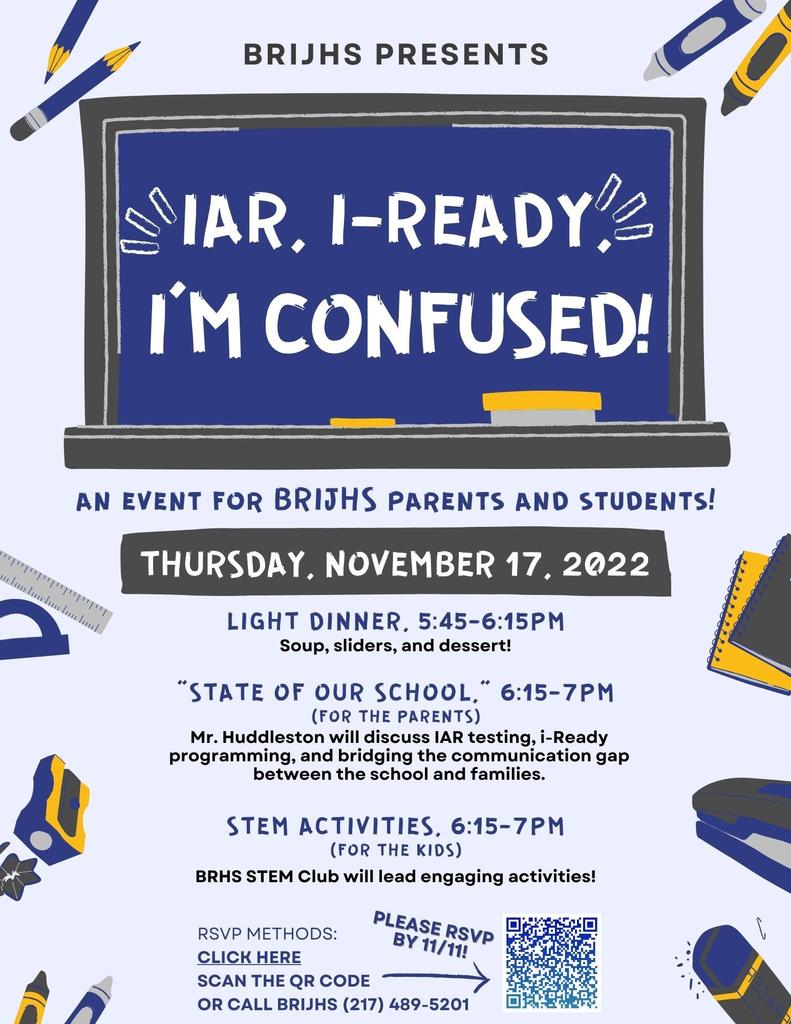 BRIJHS is looking forward to hosting grandparents for our Thanksgiving meal tomorrow. We were pleased to see so many RSVPs! As a reminder, serving begins at 11 a.m. If you are running behind, do not fret. Your student will join you when you arrive. We have plenty of goodies thanks to our hard working cafeteria staff! #br_u_knighted

BRIJHS Parents, please check your contact info programmed for our Mansfield building. The correct number is (217) 489-5201. We do have an old number that will be disconnected soon and want to prevent any communication issues arising. Thank you! #br_u_knighted