Farmer City Outreach would like your student's help. They are looking for students from each grade level to participate in a focus group. This group will help Outreach create activities and programs for students in our community. There will be three meetings, one for each building. The meetings will be held at 701 E. Clinton Avenue in Farmer City. *Schneider Students Thursday, December 29th 6 p.m. *BRIJHS Students Tuesday, December 27th 6 p.m. *High School Students Wednesday, December 28th 6 p.m. If you are interested in attending, please RSVP with Tina Harrison at (309)-928-9400 or
farmercityoutreach@outlook.com

Have you registered yet? You won't want to miss out! #br_u_knighted

Final Exams will be here before we know it at BRHS (12/16, 12/19, 12/20). There are certain circumstances where a student may not be required to be in attendance for a final exam. We created this form to help open communication between teachers, parents and the office so that we are all on the same page in knowing when that situation applies to your student. For our attendance purposes, we need to know that you are aware of the times when your students is not with us for a final. We will distribute these forms at school on Monday (12/12) and students can begin to get signatures from teachers for the times when they need not attend. We would like to have parent signatures on the form submitted to the office by Thursday (12/15). If you prefer to call in for your student, that is also still an option. As always, please reach out to the office if you have any questions.
https://5il.co/1ltqs

Don't miss out on this opportunity! #br_u_knighted

GREEN bus and WHITE bus will be combined this afternoon for PM shuttle. There will be delays dropping students at their homes. Thank you for understanding! #br_u_knighted

The Green and White routes will be combined this morning. White may pick up 5 minutes late and Green may pick up 20 minutes late. They will be riding White, Bus 58. They may arrive to school up to 30 minutes late. If you can provide transportation this morning, thank you. If there are afternoon changes, we will message as soon as we know. #br_u_knighted

Don't forget about our K/1 music program tomorrow night, 12/6, in the old gym at the high school. The fun starts at 7:00 pm. Hope to see you there!

GREEN bus and WHITE bus will be combined this afternoon for PM shuttle. There will be delays dropping students at their homes. Thank you for understanding! #br_u_knighted

'Tis the Season! BRIJHS Parents, You're Invited to our Holiday Sing-a-long on December 20. We'd love to have you here! Details linked here:
https://5il.co/1lhi2
#br_u_knighted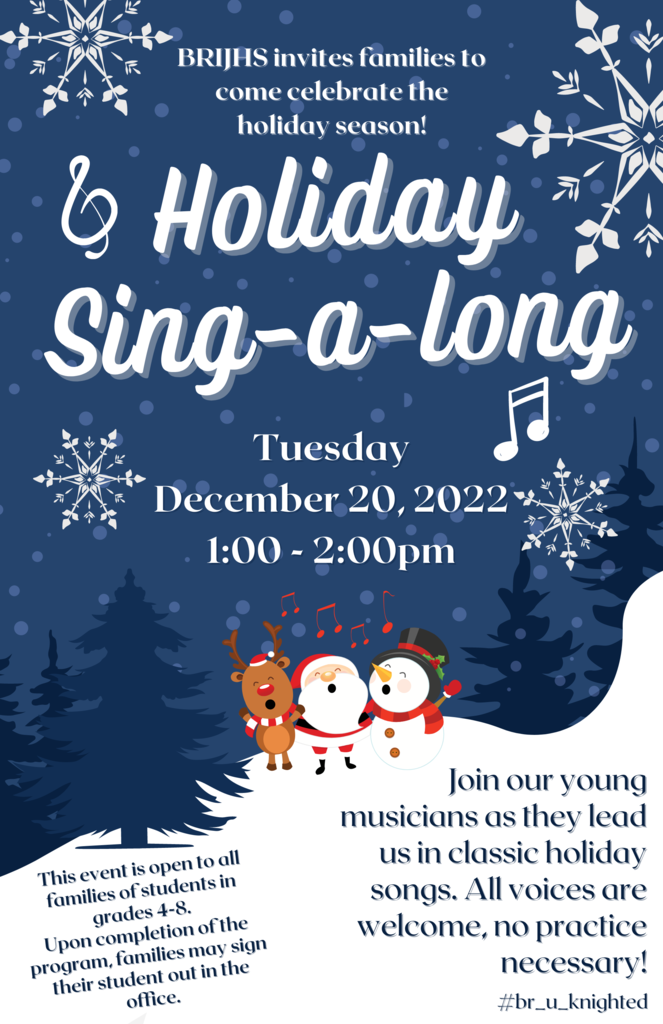 Spirit Friday is tomorrow!! Don't be late and be sure to participate!! #br_u_knighted
https://5il.co/1gf99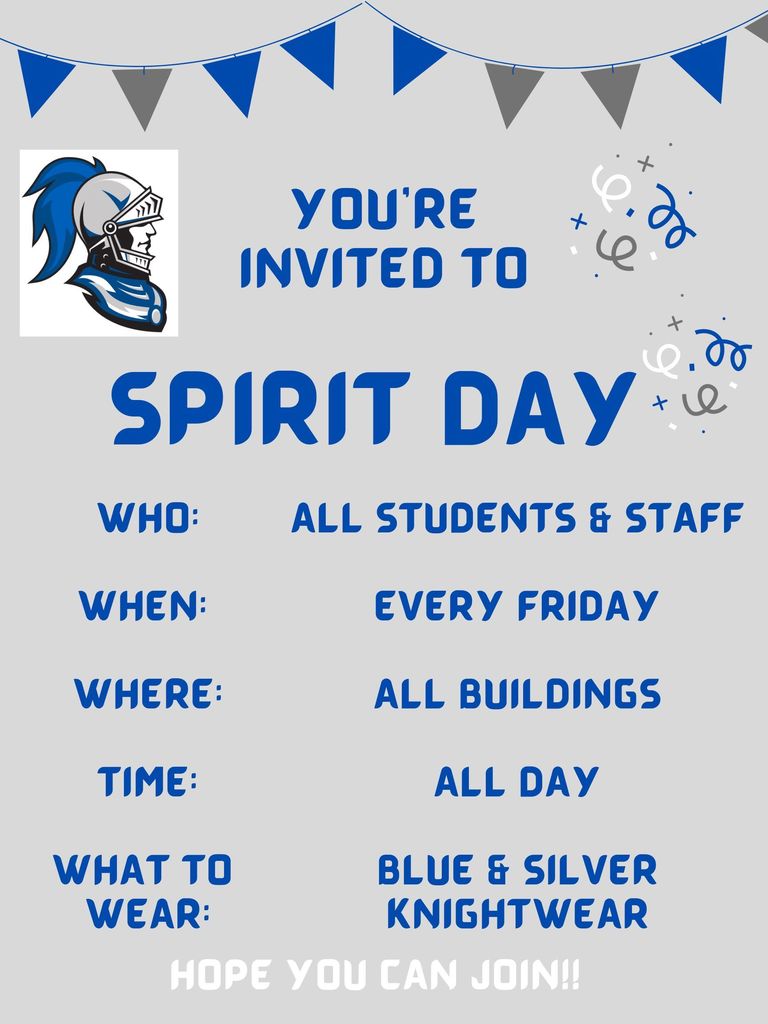 BR Parents and Guardians, the CDC is not recommending weekly COVID screening, so we will be discontinuing SHIELD testing in our school buildings effective second semester. Home tests will be provided to symptomatic students when requested. Thank you! #br_u_knighted

Sub teachers will see an increase in daily pay, starting January 1, 2023. Check out the flyer for details!
https://5il.co/1lad6
If you're interested in how to become a sub teacher, call the Unit Office for all the info!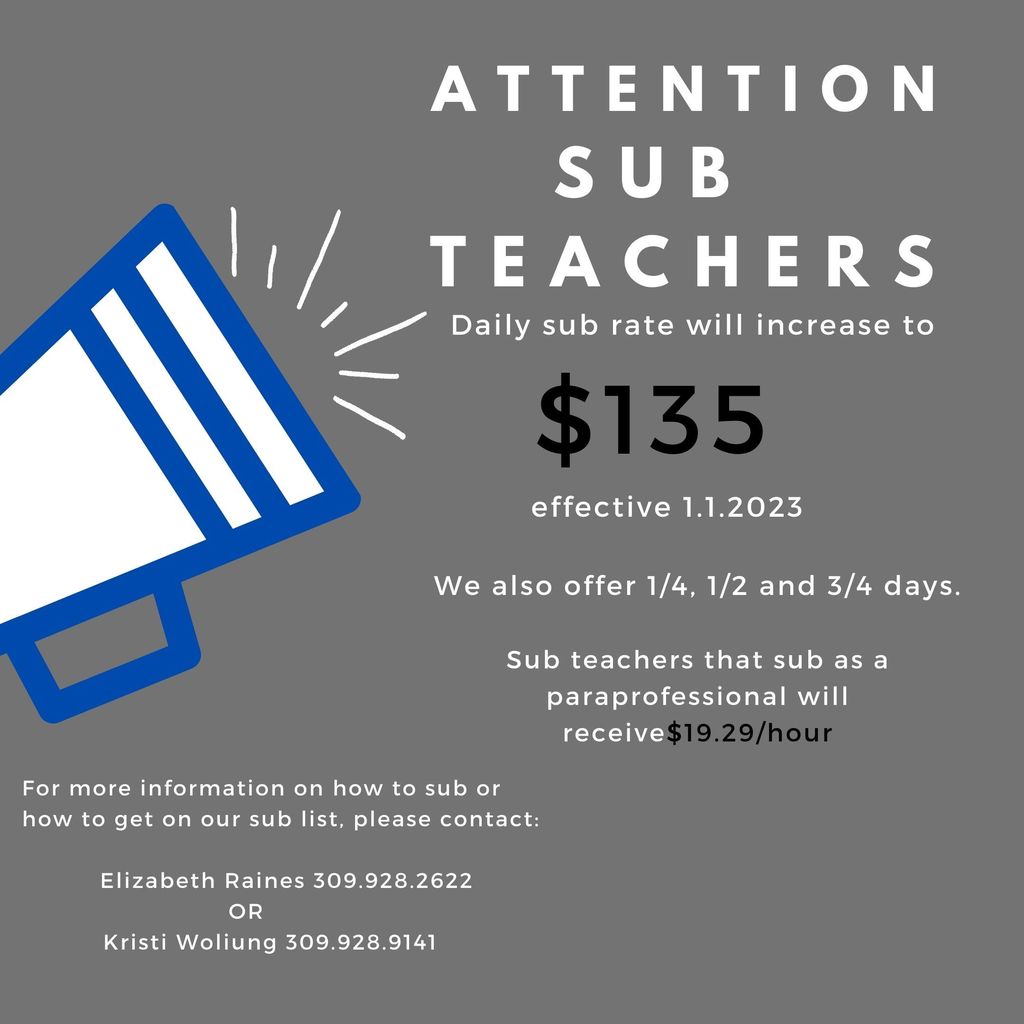 Supply and demand on food items is hitting the cafeteria. Please be patient and considerate with the cafeteria staff if they are unable to get some of the posted food items on the menu. If changes are made to the menu, they will be posted here. Thank you for understanding! #br_u_knighted

We're thankful to welcome students back today! Here's a glimpse at what 4th grade was up to on the last day before Thanksgiving break: Mrs. Plowick's ELA classes finished a novel study on Because of Winn-Dixie by Kate Dicamillo. They were surprised with a reenactment of the party that took place in the book. Mrs. Painter's class made egg salad from scratch and it was some of the fourth graders first time having it. So many loved it!! #br_u_knighted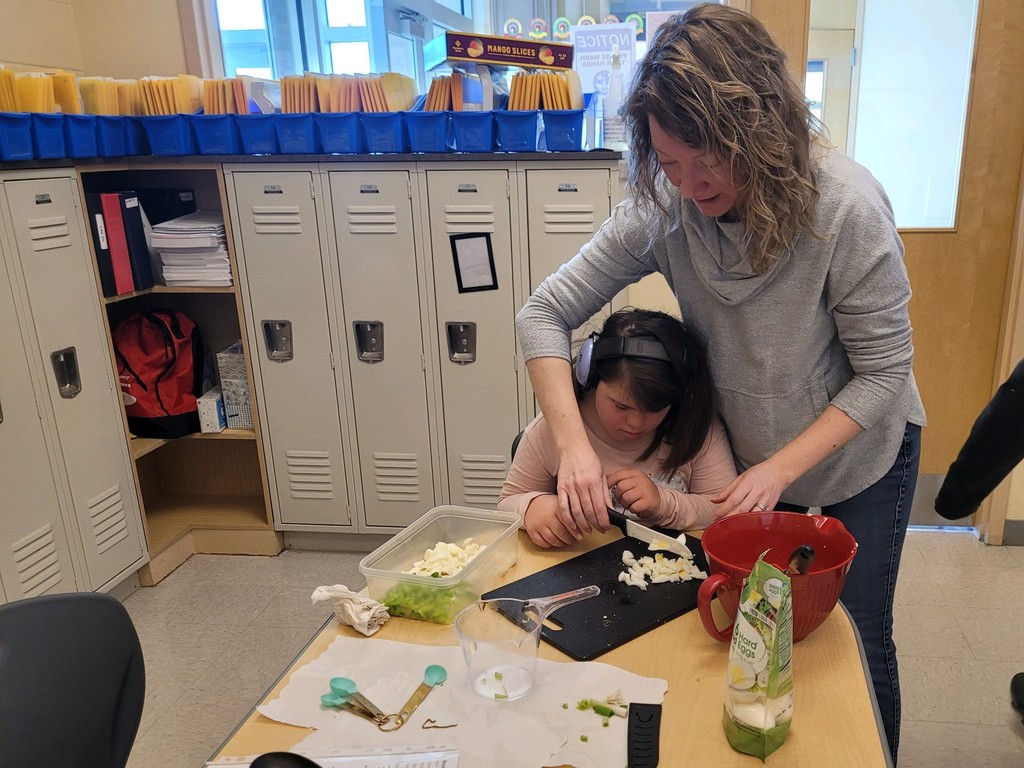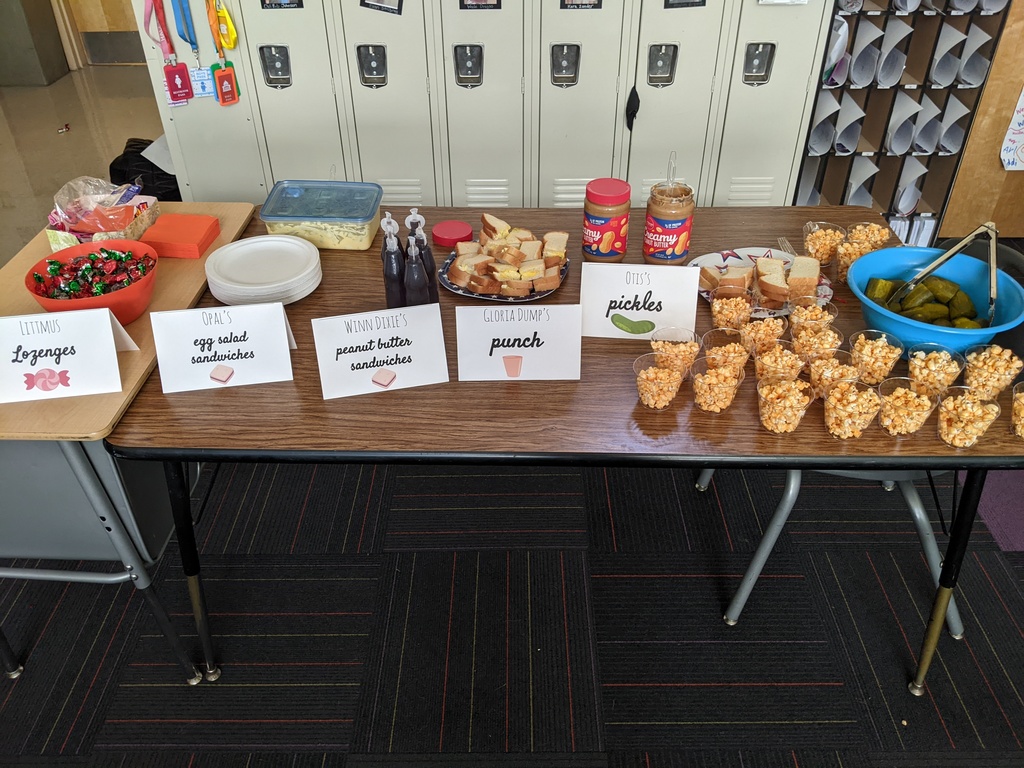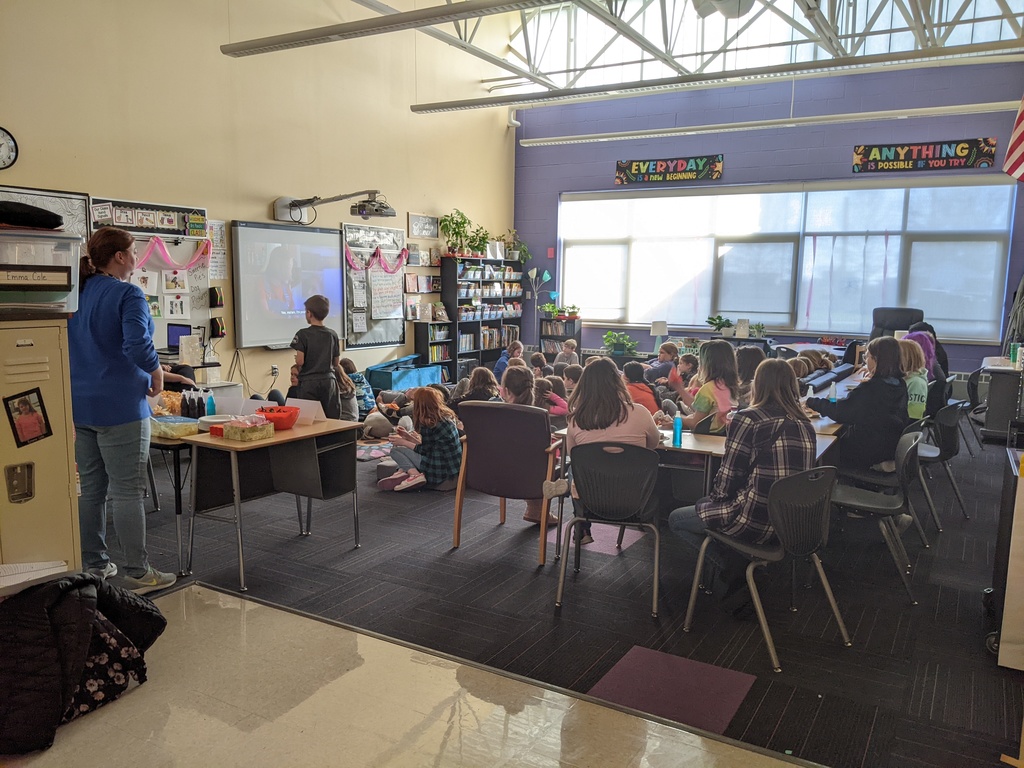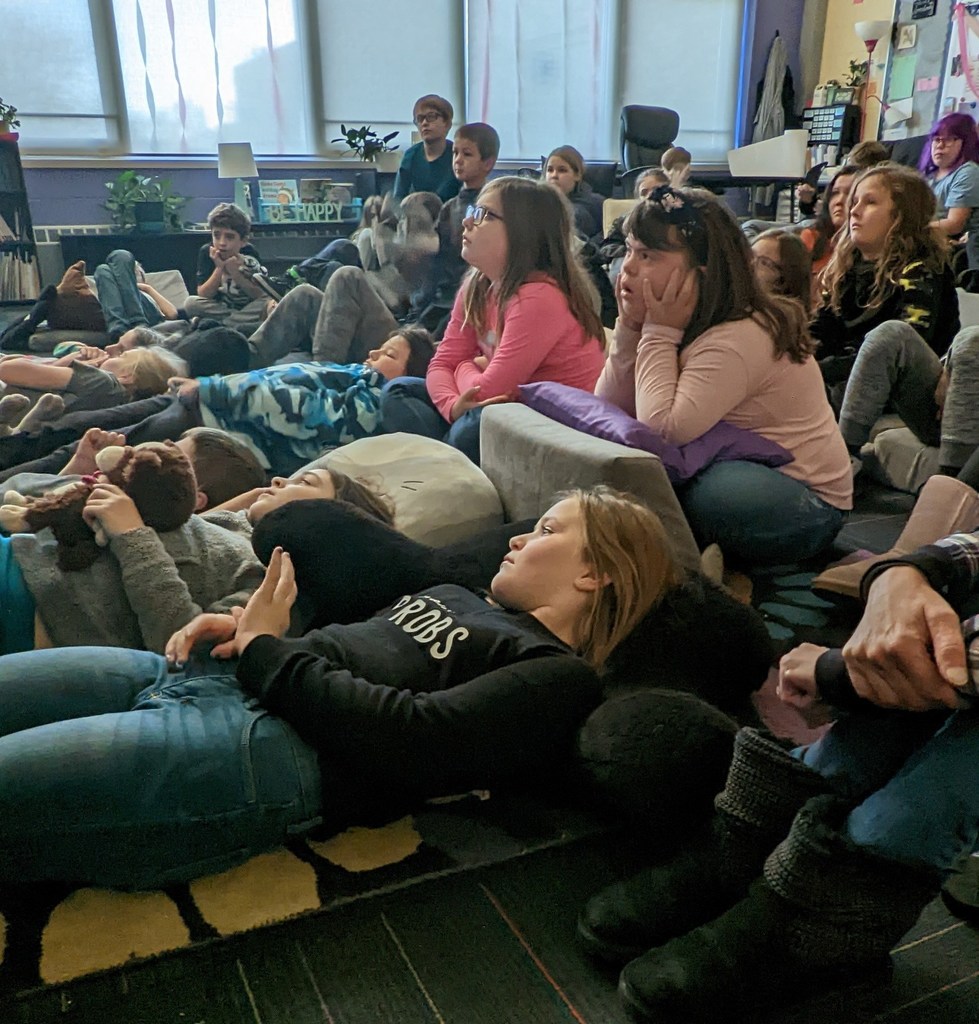 The Kindergartners were busy today! They started the day with a Thanksgiving balloon parade then a special Thanksgiving luncheon. Thank you to our Kindergarten team and volunteers for making today possible! #br_u_knighted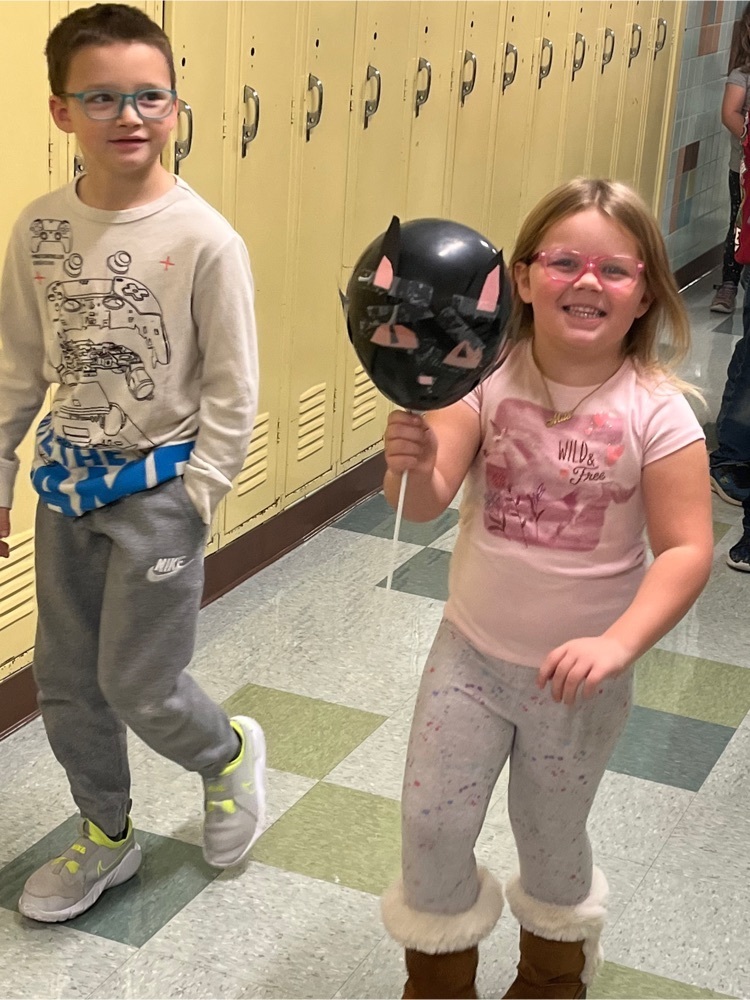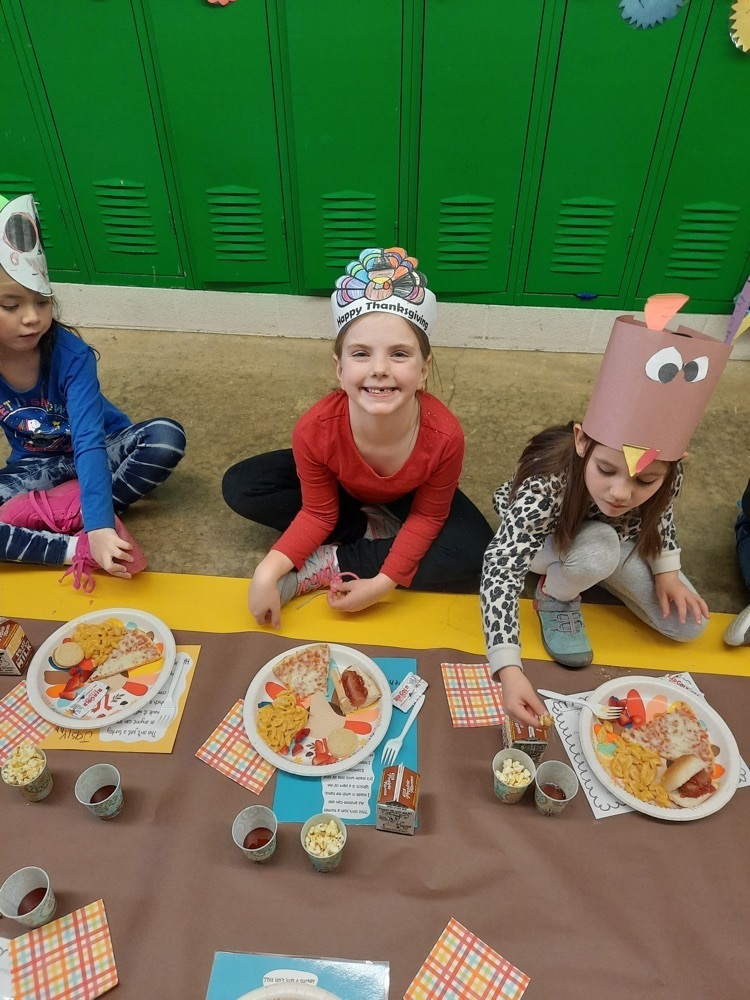 BRIJHS Parents, Please review the monthly parent letter from Mr. Huddleston and have a wonderful Thanksgiving!
https://5il.co/1l4g5
#br_u_knighted

What an amazing opportunity for our high school juniors and seniors!! #br_u_knighted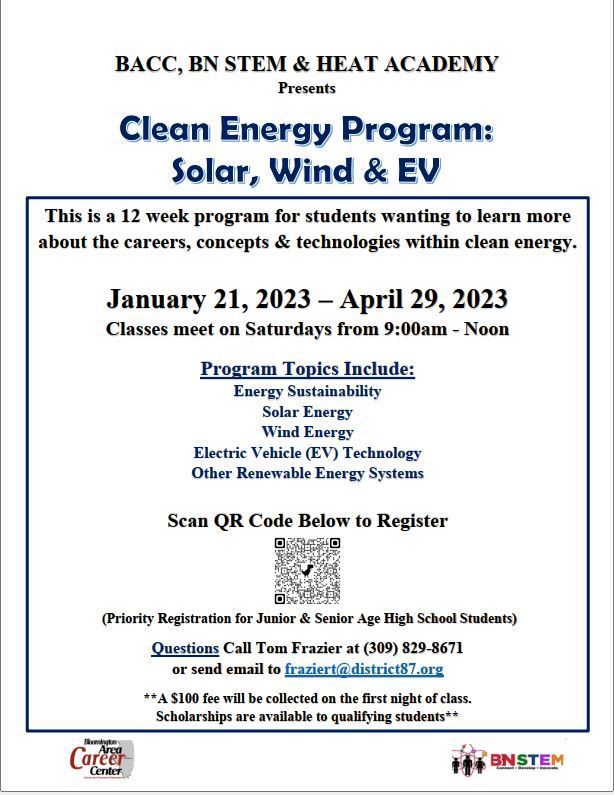 Winter weather has already made a brief visit. When it comes back for good, here's how the district will notify you of any changes in the instructional day. Please take time to review the letter now, before it's needed!
https://5il.co/1l333
#br_u_knighted

This Superintendent's Monthly Update
https://5il.co/1kt4x
comes complete with a video clip that you just can't miss!
https://youtu.be/vn0Pb4QHxrc
. How awesome is that? Please take a few minutes to watch and listen before you read the newsletter! #br_u_knighted