Another new 6th grade teacher is joining the BRIJHS staff. Please welcome Kari White!
https://5il.co/2104r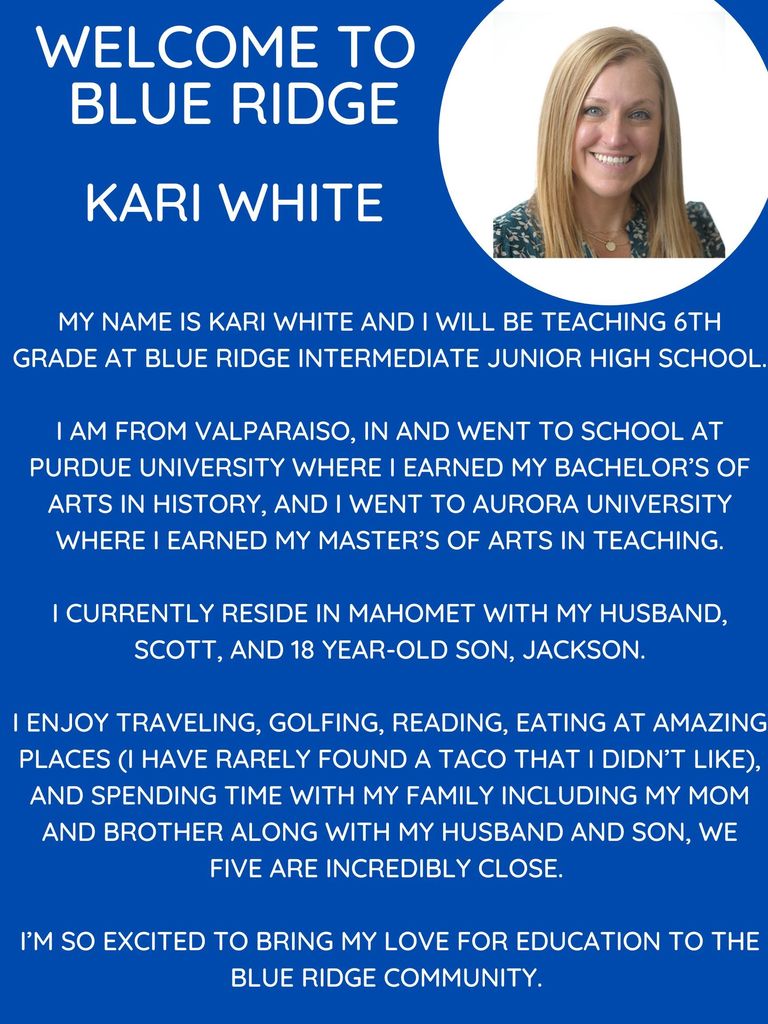 Farmer City Angel Tree Registration is here!! Angel Tree helps local families provide Christmas presents for their children. Families in the Blue Ridge School District (Farmer City, IL; Mansfield, IL; & Bellflower, IL) that qualify for free or reduced lunch are eligible. Only children who live in the Blue Ridge District will qualify. You must be the parent or guardian of the children you are registering for. We reserve the right to ask for income verification if needed. Please call Lynda Harman at 309-846-8500 with any questions. Gift Distribution Day will be Friday, December 1, 2023. More info will follow. Application deadline is October 20, 2023. Click the link below to register your child(ren).
https://docs.google.com/forms/d/e/1FAIpQLSfkzqMWdA67NVRydc_lntJuM8rlVB3-7g1lLTOm4WF8SETuHg/viewform?vc=0&c=0&w=1&flr=0

Blue Ridge High School Homecoming details can be found on the linked document:
https://5il.co/243qd
#br_u_knighted

Farmer City Outreach is hosting a Kids' Safety Class on September 22 at 6:30 pm. Please mark your calendar now so you can attend!

Mario Kart, the movie...Mario Kart, the Wii game...prizes...snacks...and more! Attention all 6th-12th graders - be sure and come out for a fun filled night at Trinity Community Fellowship on September 17 from 4-7. Check out the flyer for more details and the RSVP QR code.
https://5il.co/22m5q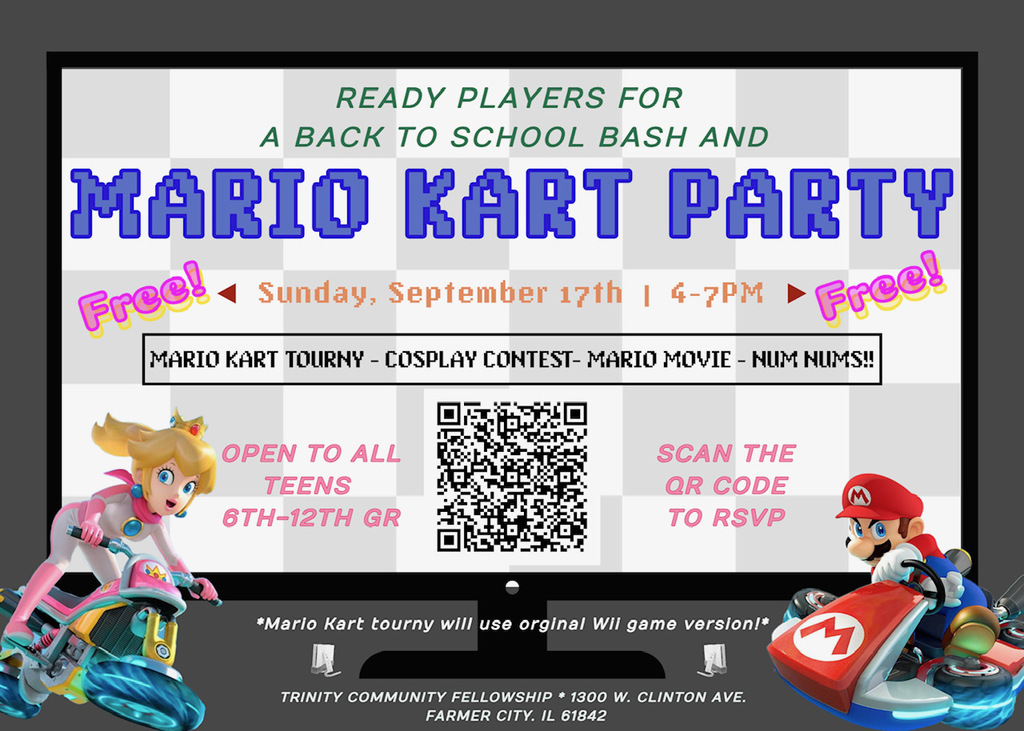 Next up to highlight on the BRIJHS teaching staff is a new 6th grade teacher. Please welcome Kristen Reynolds.
https://5il.co/21056
Extra K-8th grade yearbooks for the 22-23 school year are available to purchase. They are $27 each and there are a limited supply. Please email Mrs Hardesty to claim yours.
Mhardesty@blueridge18.org

BR Families, the linked letter contains important information about how the district will respond in the event that an evacuation of one or all of our campuses would become necessary. Information about our Blue Ridge app is also included. Please take a few minutes to read this letter so you are prepared in case of an emergency.
https://5il.co/236wo
Thank you. #br_u_knighted

The start of the new school has brought some new faces to the district. We will be highlighting our new teaching staff in the upcoming weeks and we'll be starting with BRIJHS. Please welcome Raquel Eshleman, 8th grade ELA.
https://5il.co/2104s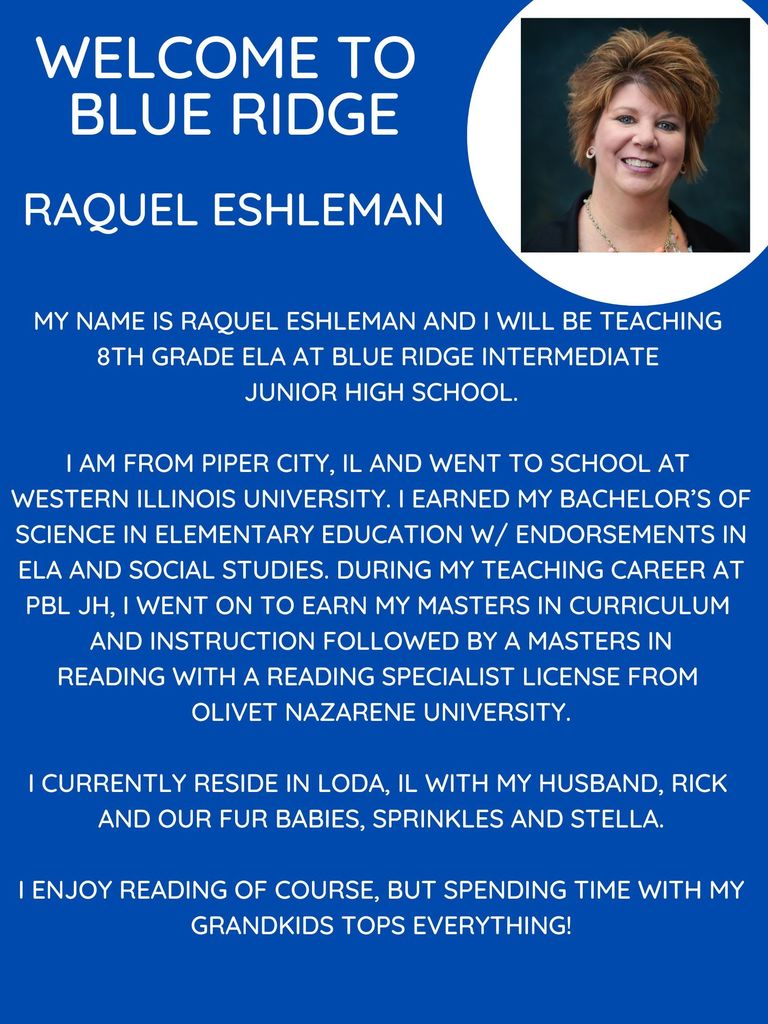 Picture Day is coming up on August 31, 2023! Order before Picture Day to receive free shipping to the school. Order online at inter-state.com/order and enter Order Code 80119QB.

Reminder that tonight is the First Knight event at BRHS and BRSE. Come check out your classroom(s), meet your teacher(s) and bring in your school supplies.
https://5il.co/218qp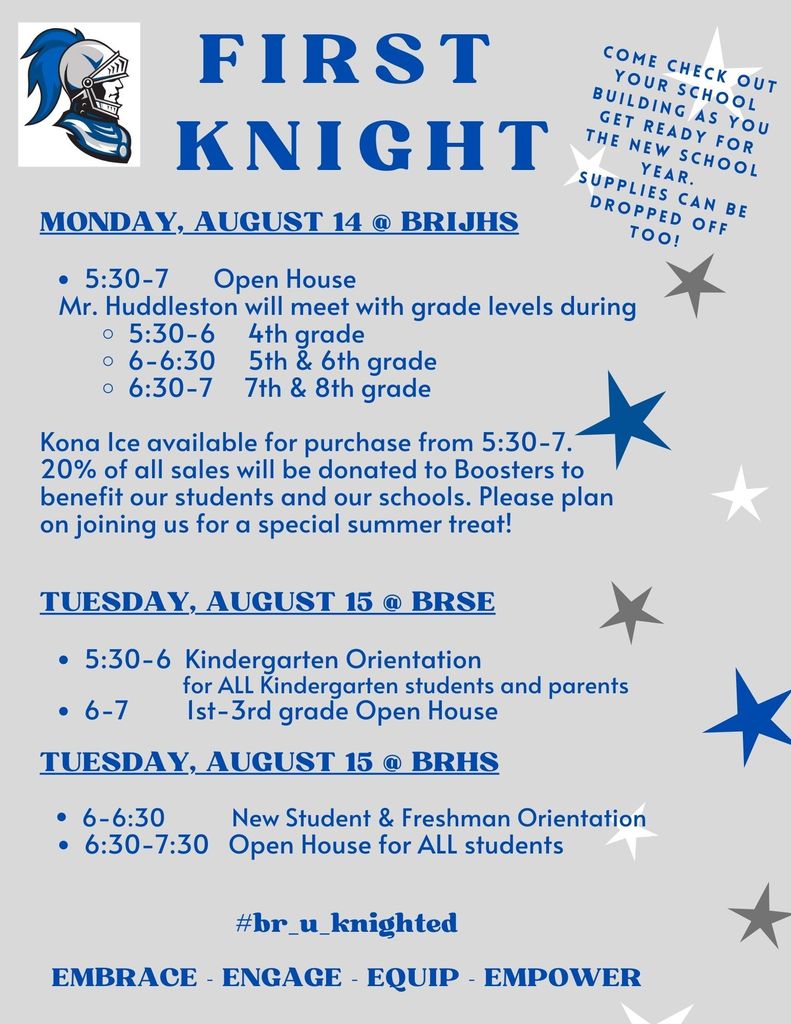 Reminder that tonight is the First Knight event at BRIJHS from 5:30-7. Come meet with Mr. Huddleston, check out your classroom(s), meet your teacher(s) and bring in your school supplies.
https://5il.co/218qp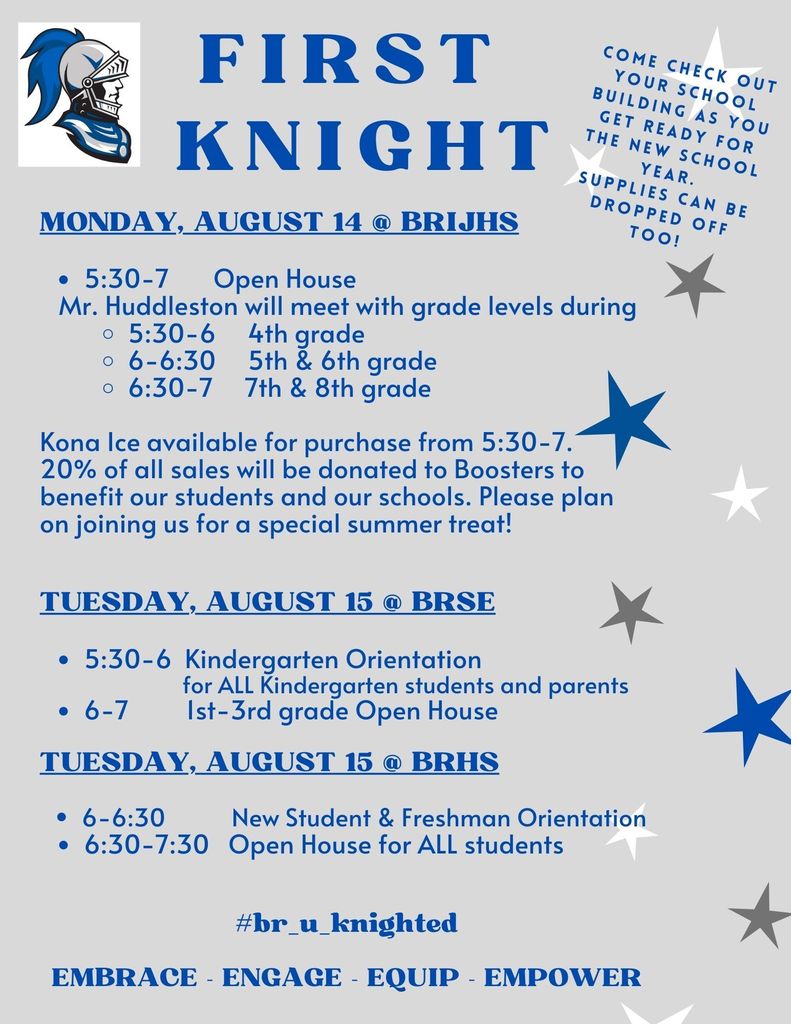 The Superintendent's Monthly Update for August 2023 is here:
https://5il.co/21sup
. Please click on the link to read about the updates as we start what will be the best year yet! We're anxious to see you at First Knight and then for the first day of student attendance on Wednesday, August 16! #br_u_knighted

The Blue Ridge Board of Education is conducting interviews for a recently vacated seat that will run from the time of appointment through 2025. The interviews will be held on Wednesday, August 30 beginning at 6:15 p.m. in the BRHS Library, 411 N. John St., Farmer City. If you are an eligible and interested board candidate, please send a resume and letter of interest to the Blue Ridge Board of Education, attn: Dr. Hillary Stanifer at 411 N. John St., Farmer City, IL 61842, or
hstanifer@blueridge18.org
. Also, please call Kristi at 309 928-9141 to sign up for an interview time. Applicants will be accepted through August 25, 2023. Thank you. #br_u_knighted

Blue Ridge Parents and Guardians, your bus route information is available for viewing in Qmlativ. Please click on the Transportation Tile where you can see bus color, morning pick up time and location, and afternoon arrival time and location. If you have any questions, please contact the Transportation Department at 309 846-8719. Thank you! #br_u_knighted

Thank you, Kevin Richardson, from Country Financial, for helping develop and financially support Friends of Blue Ridge. These donations help our students who need financial support so they can fully participate in our programs in a meaningful way. What makes Blue Ridge excel is when we see a need and find a way to meet it. Job well done! Let's keep it going. Best year yet! #br_u_knighted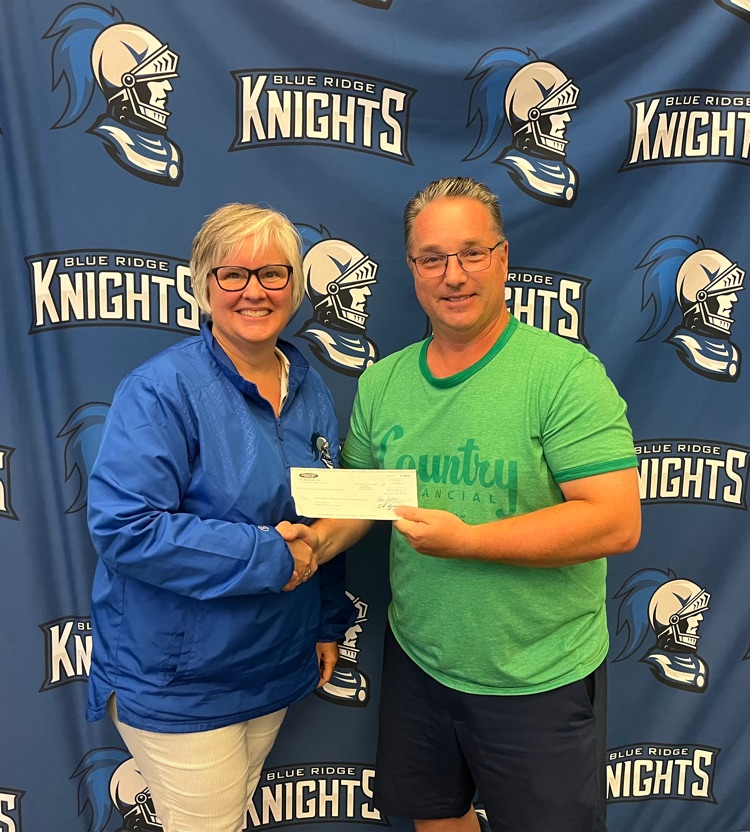 Posting once more....Narcan Training is being offered in Clinton on August 17. Please register if you are interested in attending! Thank you, DeWitt County ROSC! #br_u_knighted


Are you looking for some fresh Blue Ridge spiritwear? Look no further! Boosters have their sale open now at this link:
https://www.cpcustomprinting.com/blue-ridge-knights
. The ordering will close on August 19 and delivery is expected during the week of September 5. Embroidered items may take longer to deliver. Thank you, Boosters! #br_u_knighted

The breakfast & lunch menu for the upcoming school year is now available! Be sure to check out the new additions to the menu. #br_u_knighted
https://5il.co/21azx